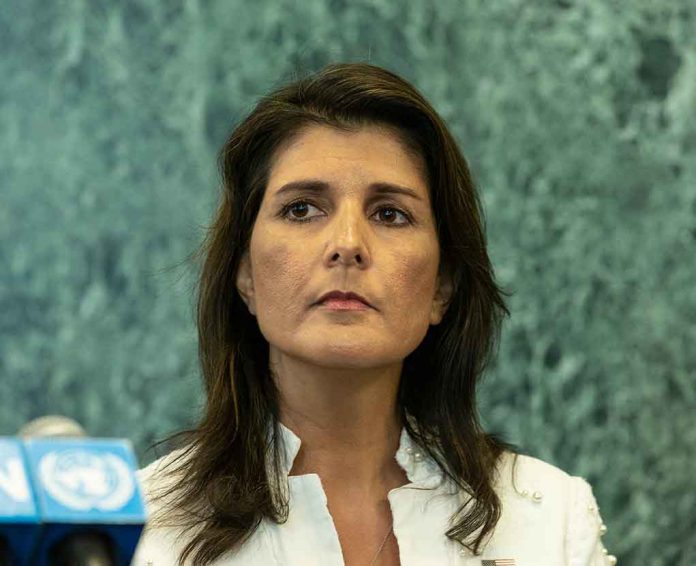 (ConservativeInsider.org) – GOP presidential candidate Nikki Haley has said that Daniel Penny, the Marine veteran who has been charged with second-degree manslaughter following the death of Jordan Neely on a New York subway train, should be pardoned without delay.
Haley, who is a former ambassador to the UN, called on the New York Governor, Kathy Hochul (D) to immediately pardon Daniel Penny, saying that the 24-year-old former Marine was merely trying to protect himself and the lives of other people on the train when Jordan Neely started acting aggressively and without provocation.
Haley further opined that Manhattan District Attorney Alvin Bragg should never have charged Daniel Penny in the first place, saying that Bragg is "recklessly allowing crime and disorder to occur throughout the city without serious consequences but is inclined to go after someone who only acted naturally to defend and protect others."
The initial investigation by law enforcement into the death of Jordan Neely saw Daniel Penny released without charge, however a series of protests broke out on the streets and at the subway station where Neely died.
Bragg reversed course after the protesters demanded accountability and the abolition of the police. Many observers have suggested that the threat of race-related mob violence was behind Bragg's decision to perform a volte-face as Penny is white and Neely was Black.
Comparisons have been drawn with the case of George Floyd, a convicted criminal and violent drug addict who was high on fentanyl when he met his death at the hands of police in 2020. That incident resulted in widespread burning, looting and murder across the United States and fanned the flames of the BLM movement.
Haley also said that it was important that criminals should be put on notice that they cannot just behave as they wish with impunity, and that pardoning Daniel Penney would send a message to those who are courageous enough to stand up and defend their fellow man that those in authority will have their back.
Copyright 2023, ConservativeInsider.org