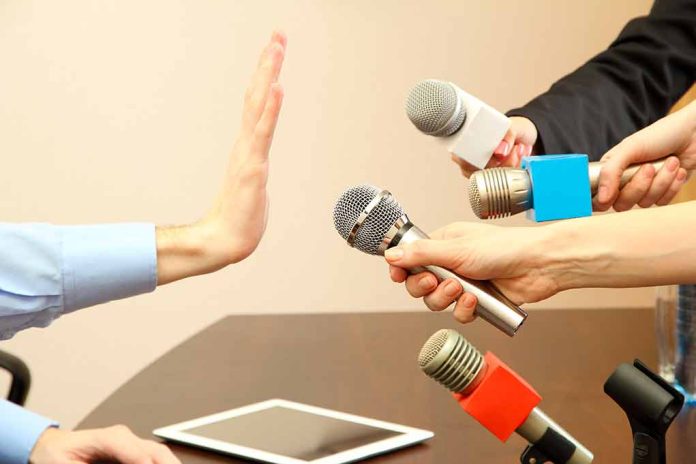 (ConservativeInsider.org) – When asked about the rising death toll from ongoing wildfires in Hawaii, President Joe Biden said he had "no comment." Politicians are criticizing the President, including Representative Anna Paulina Luna, a Republican from Florida.
Rep. Luna shared a video on social media attacking the President shortly after a $200 million aid package to Ukraine was announced. In her video, she went after the president for "prioritizing" other countries over our own, suggesting that the president is "actively ignoring" what is happening in Hawaii.
Republicans weren't the only ones to condemn Biden's lack of remarks. Former Democratic Hawaii state Rep. Mark Kaniela Ing made a post critical of Biden on social media before deleting it. Kaniela Ing said he deleted his post because it's possible the exchange Biden had with reporters was "more nuanced," but he said it was nevertheless "quite disappointing."
Former President Trump gave a statement criticizing Biden, saying that to "smile" while saying "no comment" about "such a tragedy…is absolutely horrible and unacceptable."
The White House has rushed in to defend the president, including White House press secretary Karine Jean-Pierre, who said President Biden planned to address the tragedy while at a stop in Milwaukee this week. The White House also declared that more than 300 FEMA workers are in Hawaii, where they have provided 75,000 liters of water, 50,000 meals, and 5,000 cots to the local government to be distributed to residents who have been displaced. The President's social media accounts also announced a one-time payment of $700 to all households affected by the fires in Maui. He also said FEMA is putting survivors up in hotels and motels while recovery efforts are ongoing.
Reports indicate at least 99 deaths, though many are still missing, and the death toll could still rise. This is the deadliest wildfire in the United States in the last 100 years, topping the 2018 Camp Fire in northern California that claimed 85 lives.
Copyright 2023, ConservativeInsider.org