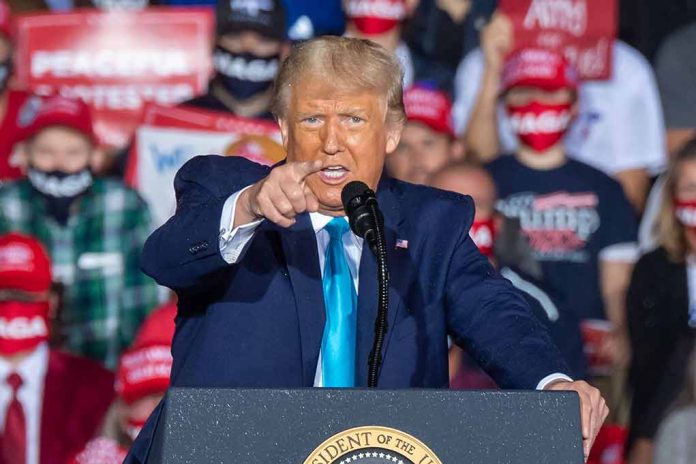 (ConservativeInsider.org) – Last week, Virginia Republican Rep. Bob Good introduced legislation that seeks to codify a Trump-era rule that required legal immigrants entering the United States to have the means to support themselves so they do not rely on government benefits, Fox News reported.
The Biden administration revoked and replaced the Trump-era rule implemented in 2019 arguing that the 2019 rule included "rigid requirements" in determining if immigrants run the risk of being a "public charge."
The Preserving Safety Net Integrity Act of 2023 would repeal the December 2022 rule enacted by the Biden administration that Good says incentivizes illegal aliens to make use of government assistance and raises "the threshold of allowable welfare usage" by migrants and legal aliens.
Rep. Good told Fox News that it is "critical" to the health of the nation's economy to ensure that immigrants who arrive in the US "can provide for themselves."
He argued that while the US is "the most generous nation" in the world "when it comes to immigration," the Biden administration has placed control of the southern border into the hands of "Mexican crime cartels" and has "invited an unprecedented invasion of 7 million illegal aliens."
Good told Fox that if the administration will not act, it is up to Congress "to fight for an economy that puts Americans first." Saying it is "commonsense" to codify the Trump-era rule, Good said his legislation would ensure that legal immigrants coming to the US will "contribute to the economy" by supporting themselves rather than "relying on Americans' hard-earned tax dollars for support."
Defenders of the Biden administration rule argue that it prevents green card applicants from being penalized for using non-cash assistance programs.
In June, the progressive Center on Budget and Policy Priorities claimed that the Trump-era rule "radically redefined public charge" creating a "wealth test" blocking those without the means from qualifying.
Copyright 2023, ConservativeInsider.org