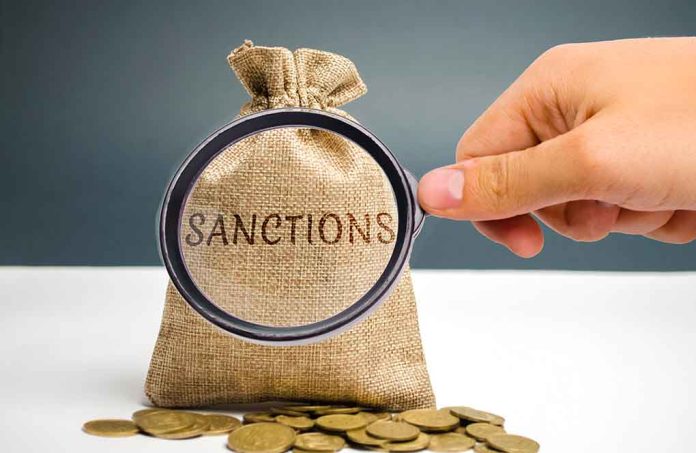 (ConservativeInsider.org) – A group of nine Republicans in the Senate are now calling on President Joe Biden and his administration to slap Huawei and other cloud computing companies from China with big sanctions and restrictions on exports if they are assisting the Chinese Communist Party, says a report published by the Daily Wire.
This new demand from Senate GOP members comes about as the relationship between the United States and China continues to be strained after the communist country has started ramping up espionage efforts, which have included the now infamous balloon that traveled across the middle of the country and reports continue to pour in that social media company TikTok is gathering intelligence on American citizens.
The call for these sanctions and restrictions is being led by Tennessee Republican Sen. Bill Hagerty, in a letter that is signed by eight other individuals, which is now being sent out to the State, Commerce, and Treasury departments, The Washington Examiner reported.
The letter contains a warning claiming that Huawei Cloud, along with several other cloud computing companies that are located in China, are increasing their engagements with foreign entities, some of which are sanctioned themselves, which is a direct challenge to both the national and economic security interests of the U.S. and its allies.
Representatives from companies such as Huawei and Alibaba did not respond to requests for comment by CNN.
The other Senators who signed on board with the letter includes names like Sens. Marco Rubio, a Florida Republican, Joni Ernst, an Iowa Republican, Kevin Cramer from North Dakota, Dan Sullivan hailing from Arkansas, Steven Daines a Montana Republican, Ted Cruz of Texas, and Thom Tillis, a Republican from North Carolina.
The Republican senators also recommended that the Biden administration take a peek into other Chinese cloud service providers such as Tencent Cloud and Baidu Cloud, which they are also concerned about posing a risk to our country's national security.
Copyright 2023, ConservativeInsider.org