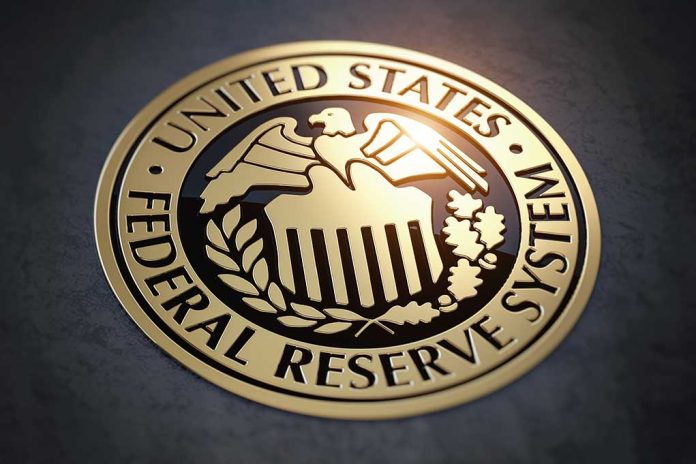 (ConservativeInsider.org) – Federal Reserve Chair Jerome Powell is seen in a poor light by several Republican presidential candidates and is unlikely to remain seated should a Republican take office. Powell's term is up in 2026, but that does not mean he cannot be removed from office. Many 2024 GOP presidential candidates have rebuked the policies and actions taken during his tenure.
The Fed has been raising the benchmark of federal funds many times since March 2022 in an attempt to deter inflation and a struggling economy. Some candidates feel Powell should be removed from office, and some would allow him to run out of his term. Some candidates blame the increase in interest rates for the slowing economy and say that the Fed should have been more sympathetic in the post-pandemic financial market.
The ability of a sitting President to remove the chairman of the Board of Governors of the Federal Reserve System is unclear. It has never been done in modern times, and it's unknown what that process would like within the court system. The role is considered a non-partisan appointed position that the President and the Senate approve. Many prior chairpersons have been appointed by more than one president from different parties. Jerome Powell was initially nominated by then-President Trump in 2017 and then nominated to a second term by current President Biden in 2022.
Trump has confirmed that while he did nominate Powell in 2017, the world is different now, and he would not consider reappointing Powell should Trump return to the White House in 2024. Mike Pence also confirmed that somebody like Judy Shelton should replace Chairman Powell. Shelton was nominated in 2020 but did not get approval from the Senate. Trump nominated Shelton again before leaving office but was unable to confirm her appointment when he lost the election and left the White House.
Copyright 2023, ConservativeInsider.org