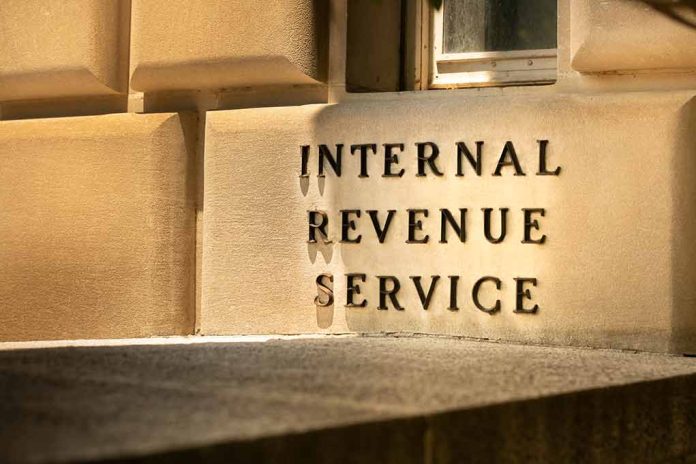 (ConservativeInsider.org) – Republicans in the House on Monday proposed a stand-alone measure to provide $14.3 billion in emergency aid to Israel that would be paid for by cutting the same amount from the funding allocated to the Internal Revenue Service in the so-called Inflation Reduction Act, CBS News reported.
Speaker of the House Mike Johnson told Fox News on Monday that the House would seek "pays-for" in the aid packages rather than simply printing money and sending it overseas.
The Republican proposal sets up a battle with the White House and the Senate both of whom want a combined aid package for Israel and Ukraine. The requested $105 billion aid package from the White House includes $61 billion for Ukraine and $14 billion for Israel.
Speaker Johnson, who supports separating the two aid packages, admitted that taking the money from the $80 billion in IRS funding would not be a popular proposal among the Democrats but said he would have a "thoughtful conversation" with Senate Majority Leader Chuck Schumer.
Johnson told Fox News that if the proposal was put to the American people, he believes they would say that "standing with Israel" is a "more immediate need" than funding additional IRS agents.
About the aid for Ukraine, Speaker Johnson is calling for increased accountability into how the billions have helped repel Russian forces. He said he wants the White House to specifically detail where the funding is going and what its end game is.
In a statement on Monday, Press Secretary Karine Jean-Pierre called the House GOP proposal a "nonstarter" and claimed that it would create an "unacceptable precedent that calls our commitment" to Israel "into question."
Jean-Pierre said expecting offsets in spending on national security needs like defending Ukraine or supporting Israel would "break with the normal, bipartisan process" and harm US alliances in the future.
IRS chief Daniel Werfel told the Washington Post on Tuesday that cutting $14.3 billion in IRS funding would cost taxpayers $90 billion as the funds would be used to audit wealthy tax cheats.
Copyright 2023, ConservativeInsider.org