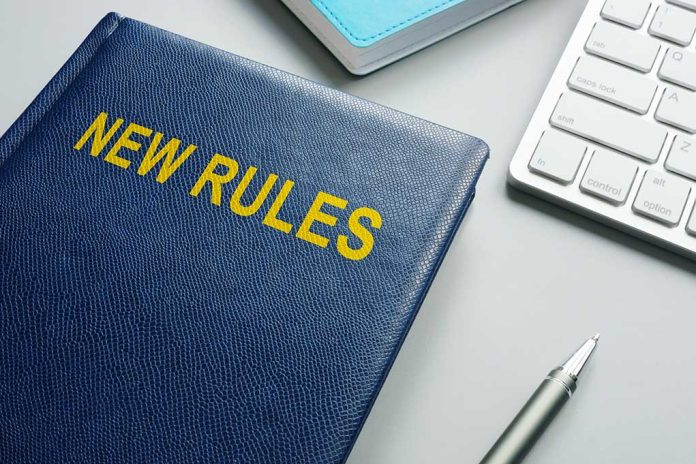 (ConservativeInsider.org) – As a new congressional term starts, lawmakers from the majority party get together and adjust the rules of Congress as they see fit. As 2023 begins, the House GOP is doing just that. On Sunday, January 1, Republicans proposed a new rules package that is angering many Progressives from the other side of the aisle.
The new rules, if accepted, would add many new committees to the lower chamber, including one to dive into the origins of the pandemic and how it changed government spending. The GOP also wants to see a new committee on the "Weaponization of the Federal Government," according to Forbes, that would specifically look into President Joe Biden, his Department of Justice (DOJ), and the Federal Bureau of Investigation (FBI).
The proposed change that angered Democrats the most, however, is the adjustments to term limits that would force many left-leaning lawmakers to leave the board of the Office of Congressional Ethics.
Legal expert Mitchell Epner told Law & Crime the new rules would make it very difficult for new members to be added to the ethics committee. He believes this change is being made to "decrease its efficacy." If true, could this be because Republicans no longer believe the committee investigates true moral and ethical questions but rather whatever political issue suits the majority party?
CNN Reporter Melanie Zanona highlighted additional points that many disagree with:
Other notable items: the package prohibits remote hearings and markups, does away with staffer unionization efforts, and allows the House Ethics Committee to take ethic complaints from the public.

The rules package does not change the process for discharge petitions.

— Melanie Zanona (@MZanona) January 2, 2023
The new set of House rules cannot be voted on until the chamber secures a House speaker. As Representative Kevin McCarthy (R-CA) failed to gather the 218 necessary votes on Tuesday, January 3, the House will stay in limbo until lawmakers can agree on a leader. Only then will a rules package be sent to a vote as well.
Copyright 2023, ConservativeInsider.org