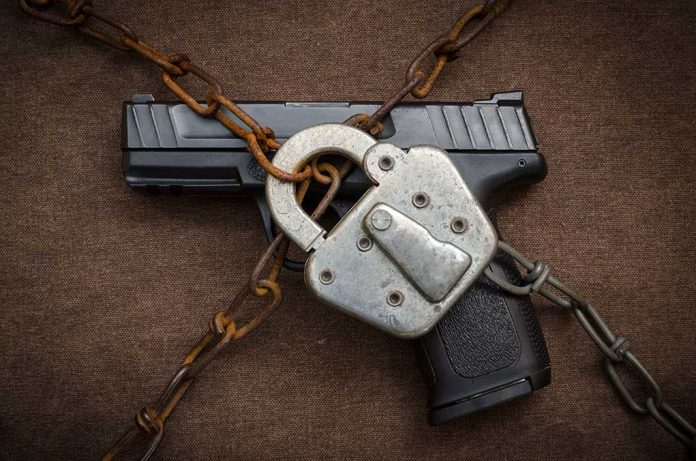 Government To FORCIBLY CONFISCATE Guns From Residents!
(ConservativeInsider.org) – Over the course of history, various governments have demanded different minorities turn in their guns as they try and limit a coup or their ability to defend their homes. However, these stories do not typically end well for the groups losing their right to bear arms. Now, history could be repeating itself as the Estonian government is moving to force Russian nationals to hand over their weapons.
The Estonian government recently announced its police would begin confiscating guns of Russian nationals in the country if they do not turn them over voluntarily. While the new law has to be approved by the legislature, it is expected to pass. Estonian Prime Minister Kaja Kallas brought attention to security threats in her nation due to the ongoing Russian aggression in Ukraine. The new law would also apply to Belarusian nationals in the country.
Russian nationals living in Estonia will have their firearms forcibly confiscated by the police if they refuse to hand them over voluntarily under a new law.https://t.co/ejhmpv4tSg

— Paul Joseph Watson (@PrisonPlanet) September 20, 2022
There are 629 people who will have to choose whether to willingly hand in their firearm or let the police come and find it. This bold move came shortly after the government decided to stop issuing Schengen visas to Russian nationals, which allow travelers to enter nations in the European Union (EU). The Estonian government is clearly going to great lengths to limit any potential threat of just a handful of people in their country.
Copyright 2022, ConservativeInsider.org