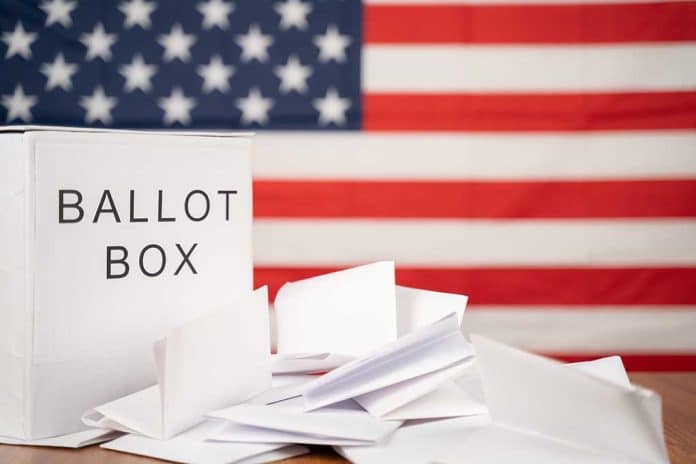 (ConservativeInsider.org) – In September 2021, Texas Governor Greg Abbott (R) signed Senate Bill 1 into law, providing the residents of Texas with additional voter and ballot protections. The law ensures that citizens eligible to vote show proof of identification when voting and must request mail-in ballots instead of having them automatically mailed to them. However, the law is sparking quite a bit of talk after one Texas county rejected around half of its mail-in ballot applications, so far.
On Thursday, January 13, the Clerk's Office in Travis County, Texas, announced it rejected around 50% of mail-in ballot applications for the upcoming primary elections on March 1, 2022. County voters must register to vote by January 31, and voters must straighten out issues with their applications by February 18, the county's deadline to apply for a mail-in ballot.
Ashley Lopez, a reporter for NPR's outlet in Austin, Texas, shared more about the county announcement:
Travis County Clerk's office says that as of today, their office "has rejected about fifty percent of applications for ballot by mail that have been received for the March 1, 2022 primary election," due to changes to ID requirements made by Texas' new voting law. pic.twitter.com/GIKiC5q8oe

— Ashley Lopez (@AshLopezRadio) January 13, 2022
It seems the bill is doing just what its writers desired: ensuring that voters have proper identification in order to submit a ballot for an election. By protecting election integrity through voter ID requirements, Texas is taking one large step towards protecting the next federal election, as well.
Copyright 2022, ConservativeInsider.org