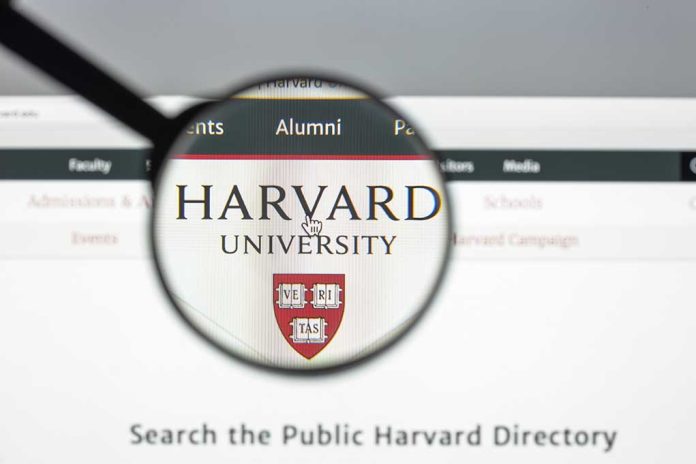 (ConservativeInsider.org) – When affirmative action policies first came into public view, they were quite controversial as various universities granted admission to some minority students even though their applications were less strong than some of their peers. While supporters of such a move believe it helps minorities gain access to top-notch education and opportunities, others point out that such policies are discriminatory. Now, Harvard University is using this same concept when students apply for certain fellowships.
McClean Hospital is affiliated with Harvard Medical School and focuses on mental health struggles. Its Mental Health Research Summer Program (MHRSP) is a 10-week internship where a student interested in mental health studies can receive clinical experience, attend workshops, and engage with community outreach, all while boosting their resume. However, not everyone can apply for it.
The website states it is only "for promising young Black, Indigenous, and underrepresented people of color (BIPOC)." It also highlights the applicant does not have to have worked in the field to apply.
One goal of the program is to support the student in their research in order to present it to "a welcoming scientific community where students can be their whole self."
'Prestigious Harvard Fellowship Bans White Applicants. UNC Has At Least 5 Fellowships And Other Programs That Ban White Applicants.'
This continues even as US Supreme Court to rule this term on Fair Admissions lawsuit filed against both schools.#Thursday https://t.co/deDLXiWXwY pic.twitter.com/NWOs5Wz3J0

— Beverly A. Pekala (@PekalaLaw) January 12, 2023
This is just one of the many "Underrepresented Minority Fellowships" that Harvard advertises on its website. Another is the university's internship in Biological Sciences in Public Health, which is only open to economically disadvantaged students or those from underrepresented racial or ethnic groups.
These programs are accepting applicants even though the process seems to conflict with its discrimination policy. In the student handbook, Harvard emphasizes that discrimination is prohibited based on race, as well as a dozen other factors. If the university is using race to bar certain applicants from putting their names forward for an internship or fellowship, it seems that is a form of discrimination. This is precisely why these questionable programs are coming under fire from many sides, including a case pending before the Supreme Court. A decision on which is expected this spring.
Copyright 2023, ConservativeInsider.org