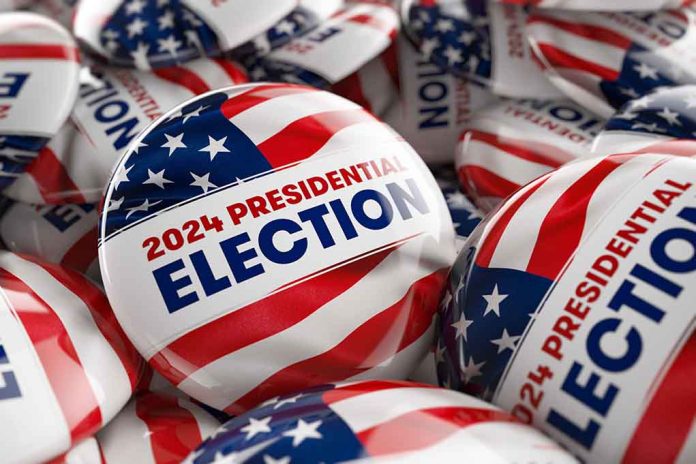 (ConservativeInsider.org) – First-term presidents typically run for a second term in the White House and usually end up unopposed by their own party. However, with growing disapproval across the board, Democrats are starting to wonder if they can successfully replace President Joe Biden in 2024 should he choose to not run for reelection. Here are a few potential candidates.
According to 1945, the progressive group Roots Action is getting ready to start its "#Don'tRunJoe" campaign after the midterms wrap up in a few months. This comes after the group backed Biden in 2020. With this, it is acknowledging the clear shift in the party's stance. A New York Times-Sienna College poll just showed the sitting president's approval rating at 33%, which could be one reason the group is looking for a new candidate.
Biden is not expected to face a primary challenge given that it would alienate other people in the party, fellow @MarkPJonesTX told @BusinessInsider. But there will be a lot of people "waiting in the wings" if he doesn't run in 2024, Jones said: https://t.co/BihCQfHedV

— Baker Institute (@BakerInstitute) July 18, 2022
So, if Biden chooses not to run, who would replace him on the ticket? Vice President Kamala Harris would be a clear option as his second-in-command, but she is also experiencing abysmal approval ratings at her job. Current Transportation Secretary Pete Buttigieg is another likely candidate, although he was not a frontrunner in his 2020 bid for president.
Some experts believe a sitting governor has a better chance of winning against a GOP candidate. For example, JB Pritzker, the governor of Illinois, has been making headlines quite a bit after the Independence Day shooting near Chicago and speaking about a variety of national topics, not just gun violence. He is incredibly wealthy, allowing him to fund his own campaign if he wanted while others would be desperately seeking donations.
Of course, there are a variety of other well-known Democrats who have made headlines in the past year, making it easy for them to put a bid in for president should Biden choose not to run again.
Copyright 2022, ConservativeInsider.org