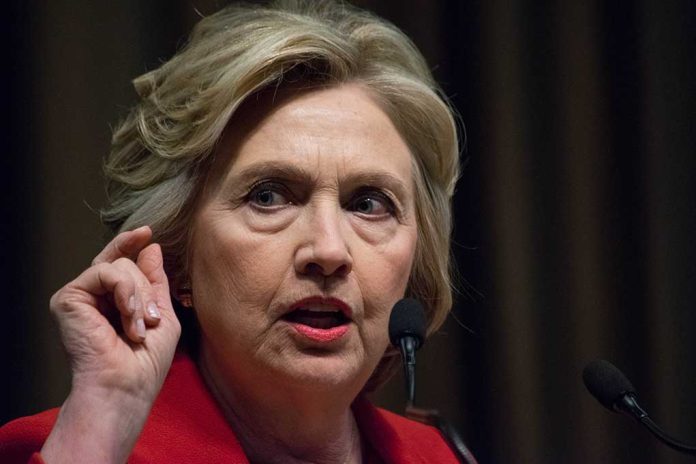 (ConservativeInsider.org) – Former Clinton campaign lawyer Michael Sussmann is starting to feel the pressure of his impending trial. After a failed attempt to get the case against him dismissed, Hillary Clinton is now trying to come to Sussmann's rescue. According to Just the News, multiple people previously involved in Clinton's campaign filed a motion to block evidence involving their Russian research and former President Donald Trump.
On Tuesday, April 19, former chairman John Podesta, former campaign manager Robby Mook, and law firm Perkins Coie filed the requests to keep certain documents and information out of the impending trial; they did so under the excuse of attorney-client privilege. While they wait to see what the federal judge says about the motion, Sussmann must continue to prepare for his trial, where he will face the charge of making a false statement to a federal agent.
Just the News shared more about Special Counsel John Durham's investigation:
Hillary Clinton's 2016 presidential campaign and its former top officials are intervening in Special Counsel #JohnDurham's investigation, seeking to block the release of memos about its Russia research on Donald Trump#JustTheNews #DurhamReporthttps://t.co/RU4QL2sYVr

— Just the News (@JustTheNews) April 20, 2022
Currently, Durham accused Sussmann of lying to an FBI agent about meetings he took with former MI6 agent Christopher Steele and Fusion GPS, a consulting firm. Allegedly, these meetings were to discuss a connection between then-presidential candidate Donald Trump and Russia.
Now that the links between Trump and Russia have been disproven, the justice system is hoping to bring the whole truth of the situation to light.
Copyright 2022, ConservativeInsider.org