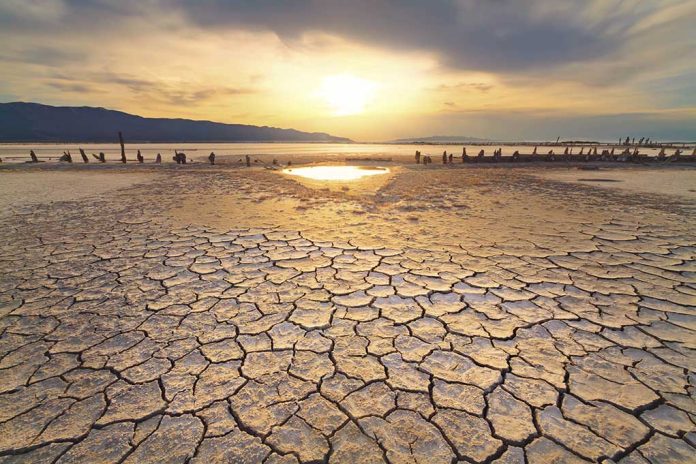 These Hollywood "ACTIVISTS" Have Been Doing Something Sneaky In Private.
(ConservativeInsider.org) – The first quarter of 2022 marked the driest winter in the past century for California. Now, all 58 counties in the state are subject to a drought emergency, most including some form of water use guidelines. However, some celebrities living there, who are also vocal about climate change, seem to be ignoring the new rules.
On Monday, August 22, the Los Angeles Times detailed how many famous entertainers and sports players used hundreds of gallons of water more than their allotted share. The Las Virgenes Municipal Water District issued a notice to homeowners who used over 150% of their allotted water budget too many times recently.
Included in the list of those who received the reprimand include Kim Kardashian, Kourtney Kardashian, and Kevin Hart, who exceeded their June water budget by 232,000, 101,000, and 117,000 gallons, respectively. Yes, that's just for one month. These three are particularly noteworthy as they have branded themselves as climate activists, yet are running the water reserves of their state dry.
Kim Kardashian repeatedly broke California drought rules, reports @latimes — exceeding her water limit by 230,000 gallons in June.

Other offenders include Sylvester Stallone and Kevin Hart. Millions in southern California are under strict water limits after 23 years of drought. pic.twitter.com/GaVFQwRIov

— AJ+ (@ajplus) August 22, 2022
Other celebrities like Sylvester Stallone and former NBA star Dwayne Wade also went over their budget, although they both have detailed the steps they are taking to minimize water usage moving forward. If these people continue to use more of this precious resource than appropriate, the county can install water restriction devices at their homes.
Copyright 2022, ConservativeInsider.org