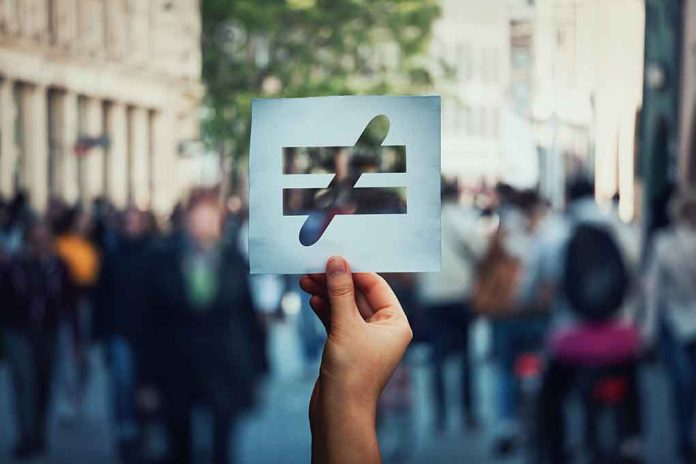 (ConservativeInsider.org) – Most school districts in the United States offer advanced classes for fast learners. They are named "honors" or "gifted" classes and eventually lead to students taking Advanced Placement courses, commonly called AP classes. These tracks give college credit and look great on admissions applications. However, some schools are now nixing these accelerated classes in order to bring more equity to Black and Latino kids.
On Friday, February 17, the Wall Street Journal reported that parents with children enrolled at Culver City High School in California recently called on the school to put honors English classes back on the schedule for their students. The district removed the advanced option after they did not have the correct proportion of minority kids enrolled, and they believe it made kids feel less motivated if they were not in them.
According to the WSJ, Latino students only made up 13% of the AP English classes at Culver City High School, while they represented 37% of the student body. Yet, Asian students comprised 34% of the class while only accounting for 10% of overall student enrollment. Black students had the closest numbers, with 14% of the advanced class enrollment and 15% of the student body.
The district's reasoning for a one-class-fits-all structure is that mixing students of all ability levels will help each one receive an equal education. However, opponents to the decision say the move simply takes away opportunities for kids who want additional chances to study and learn at an advanced rate.
Schools drop HONORS classes because some social groups don't have enough representation. Instead of this, why don't you do a better job of educating to help raise others into that category?https://t.co/Q0ARvnoONH

— Tony Moore (@BoompsNC) February 19, 2023
Similar discussions are taking place in other California cities as well as Rhode Island and Wisconsin, as school boards believe advanced classes are making school inequitable for minorities.
Culver City Unified School District Superintendent Quoc Tran told the WSJ that parents don't want their children's education "experimented with for the sake of social justice." However, he has to contrast that with the fact that teachers were frustrated when "Black and brown kids were not there" in the advanced classes.
Copyright 2023, ConservativeInsider.org