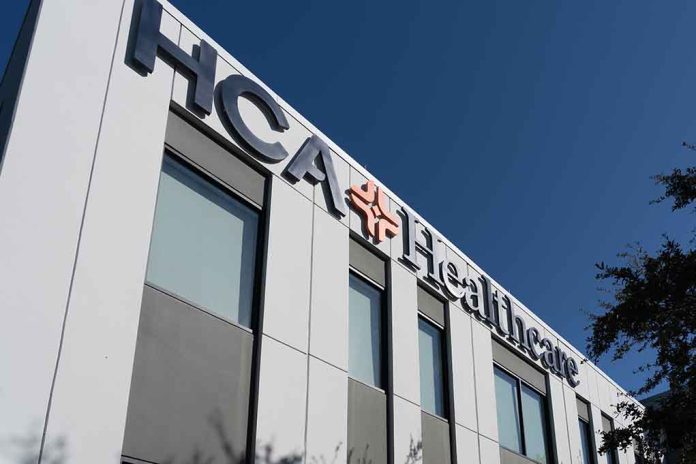 (ConservativeInsider.org) – Few people enjoy going to the hospital, as it often means getting poked by needles and sitting under bright lights in unflattering gowns for hours on end. But these places are essential to caring for sick and injured people all across the nation. Typically, a patient should be able to assume the care they are receiving is high quality, and the facilities are clean, safe, and well-kept. A new report from NBC shows that may not be the case at one Florida hospital.
Doctors Blow the Whistle at HCA Florida Bayonet Point
In Hudson, Florida, in December 2021, over twelve doctors called a meeting with the management of HCA Florida Bayonet Point hospital to talk about declining patient safety. The medical professionals brought examples of unsanitary conditions, haphazard patient care, an overwhelmed emergency department, and multiple accidents from anesthesiologists that were "near misses."
According to NBC News, the administrator at the meeting assured the attendees that management would work to fix the issues. However, it seems all the same issues and more are still happening.
Pictures of Taped Equipment and a Cockroach in an Operating Room Circulate Online
HCA runs 182 hospitals and 125 surgical centers in the United States and Britain. In 2022, the company pulled in $5.6 billion in profits, making it a magnet for investors. Yet, many employees are now alleging the company is putting these earnings high above patient care.
Doctors at the HCA Florida hospital provided photos of a cockroach in an operating room, buckets on the floor of rooms catching water from a leaking ceiling, and different medical equipment held to the wall with tape.
Recent photos of the hospital provided by doctors show ceiling leaks in a recovery room, oxygen equipment held together with tape, bloody and backed-up sinks, wires dangling from a hole in the wall and cockroaches in the operating room. pic.twitter.com/eeMyPZ9Rl0

— NBC News (@NBCNews) February 15, 2023
Neurosurgeon George Giannakopoulos told NBC News he once had a patient on the operating table who had the wrong hip anesthetized. In another instance, he went to place a patient's head on a device to hold it in place for brain surgery when the patient woke up and tried to leave due to poor anesthesia practices. The doctor told NBC he will keep working at the hospital he has served at for almost 30 years, but it is "not acceptable" that the healthcare group is choosing to put "profits ahead of patient care."
HCA Leadership Defends Itself
In various statements to NBC, HCA Healthcare defended its facility, occasionally denying stories told by staff or ensuring the hospital is properly staffed and always improving. As this story continues to unfold, it will be fascinating to see what other stories come out and if regulating bodies in the field investigate the allegations against the hospital or its staff.
Copyright 2023, ConservativeInsider.org