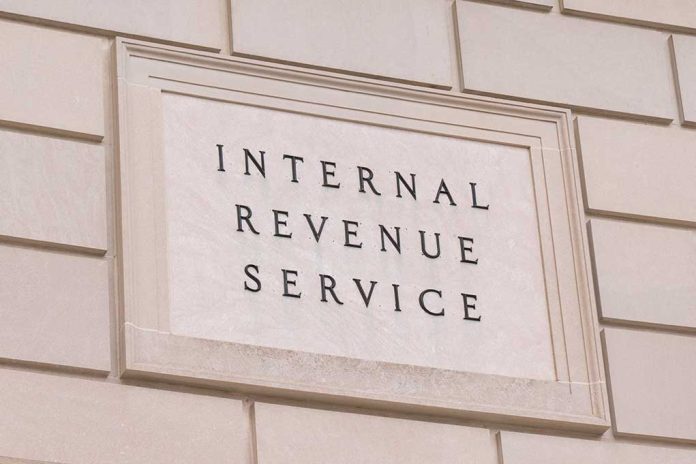 (ConservativeInsider.org) – Few Americans would dispute that understanding federal taxes and the US tax code can be quite difficult. From refunds and credits to organizing paperwork, filing correctly is no easy feat, even when using special software to do so. With this in mind, Rep. Earl "Buddy" Carter (R-GA) introduced the Fair Tax Act to simplify the tax code.
On Tuesday, January 10, Carter's office announced he was introducing the legislation which proposes a national consumption tax to replace numerous other federal taxes, including income, gift, payroll, and death taxes. The Georgia congressman highlighted that he wants to greatly simplify taxes rather than add more than 87,000 new agents to the federal agency like the previous Congress approved when it passed the Inflation Reduction Act.
Carter emphasized, "armed, unelected bureaucrats should not have more power over your paycheck than you do."
House Republicans DEFUNDED the 87,000 IRS agents last night, but we can do more.

Today, I introduced the Fair Tax Act, which will eliminate the need for the IRS by simplifying our tax code with provisions that work for the American people. @FoxNews⬇️https://t.co/6RZvK5vEq3

— Buddy Carter (@RepBuddyCarter) January 10, 2023
Other GOP representatives co-sponsoring the bill include Scott Perry (PA), Bob Good (VA), Gary Palmer (AL), Jeff Duncan (SC) and several others. Carter's press release featured statements from a number of the bill's supporters, including Duncan, who said the current system is "failing."
According to Fox News, House Speaker Kevin McCarthy (R-CA) agreed to hold a vote on the bill during negotiations to become the leader of the lower chamber. However, even if the bill passes the House, it is unlikely to get through the Democratic-controlled Senate.
The proposal to create a simple, straightforward tax that encourages growth and savings comes as the Transactional Records Access Clearinghouse (TRAC), which is affiliated with Syracuse University, reported that the chance the IRS would audit someone if they were a millionaire during Fiscal Year 2022 was only 1.1%. Meanwhile, low-income wage-earners claiming the earned income tax credit were 5.5 times more likely than that to be audited.
Copyright 2023, ConservativeInsider.org