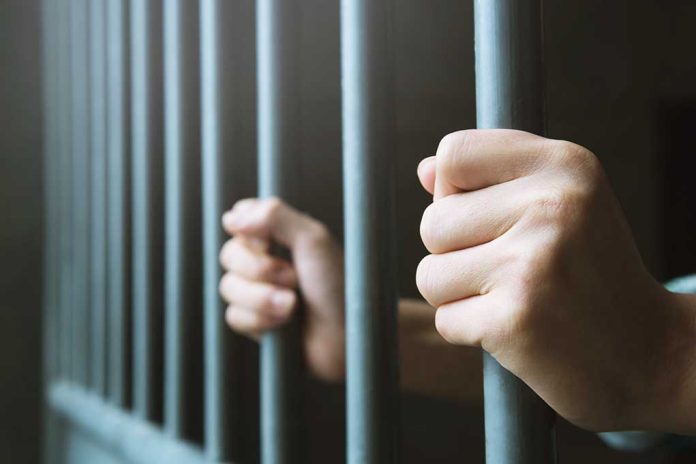 (ConservativeInsider.org) – While anti-cop protests peaked in the summer of 2020 after the death of George Floyd, many cities still experience them now. In Boston, a small protest near downtown ended with the arrest of a politician's child and one officer injured. Here's what happened.
After the sun went down on Saturday, January 21, Boston police received a report of a protest at the Parkman Bandstand Monument in the city's downtown district. When the cops arrived at the scene, they saw someone spray painting the words "NO COP CITY" and "ACAB" on the monument. ACAB is a demeaning phrase meaning "All cops are b——-."
As officers went to arrest Jared Dowell, 23, around 20 additional protestors swarmed the cops and yelled insults at them with megaphones. Cars nearby began to stop and watch the incident. During this exchange, a protester hit a police officer in the face, drawing blood.
The daughter of Massachusetts Democrat Rep. Katherine Clark was arrested for attacking a police officer at a rowdy Boston Common protest in which a cop was bloodied in a punch to his face. https://t.co/nlpk8nNsfN

— NEWSMAX (@NEWSMAX) January 23, 2023
Officials charged Dowell, who is the nonbinary child of House Minority Whip Katherine Clark (D-MA), with assault with a dangerous weapon and destruction of property by graffiti. The congresswoman acknowledged the arrest on Twitter:
Last night, my daughter was arrested in Boston, Massachusetts. I love Riley, and this is a very difficult time in the cycle of joy and pain in parenting.

This will be evaluated by the legal system, and I am confident in that process.

— Katherine Clark (@RepKClark) January 22, 2023
About an hour after Dowell's arrest, officers also took Andrea Colletti of Brighton into custody after she fled the scene on foot. They charged her with damage of property by graffiti, resisting arrest, and destroying personal property.
These events unfolded the same day an anti-cop protest in Atlanta ended with the death of one protestor after he allegedly shot an officer in the stomach. This demonstration took place where the city of Atlanta is expected to install a public safety training center. People against this new addition have named it "Cop City" and have rallied others to their cause in other cities, including Boston.
As anti-cop protests continue, lawmakers have the option to try and add new laws that could hopefully minimize violent altercations. However, many wonder if that will happen when the children of these same lawmakers are some of the ones protesting.
Copyright 2023, ConservativeInsider.org