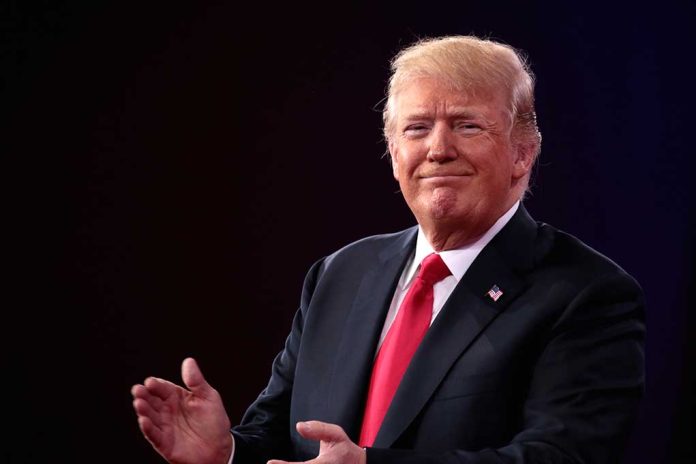 Trump's Hot Bets For His Candidate Choices – Look How Many Won!
(ConservativeInsider.org) – Since leaving the White House, former President Donald Trump has been rallying his loyal supporters to back political candidates that share his views. This past week revealed just how strong Trump's following still is. From Pennsylvania to Idaho, Trump-endorsed candidates won many primaries, although there were some key losses as well.
Last-Minute Endorsement in Pennsylvania Pays Off
Leading up to the Pennsylvania primaries on Tuesday, May 17, there were quite a few Republican candidates vying for the slot on the ballot for governor in November. State Senator Doug Mastriano, a retired Army colonel, was one of them. He is known for his long-time support of Trump and belief in widespread election fraud in the 2020 election.
Despite GOP leaders warning Trump against such an endorsement, the 45th president officially announced his support of Mastriano, who ended up winning this week's primary. In November, he will face off against Pennsylvania's Attorney General Josh Shapiro.
Trump Support Falls Flat in Idaho and North Carolina
President Trump's early endorsement of Ted Budd for senate in North Carolina helped him win the GOP nomination despite lackluster polling early on. However, the 45th president's endorsement of House Representative Madison Cawthorn did not pan out as he would have liked. The freshman lawmaker lost his bid for reelection to State Senator Chuck Edwards.
Similarly, in Idaho, Trump's support of Lieutenant Governor Janice McGeachin did not give her enough followers to bridge the large gap in the gubernatorial primary race between her and current Governor Brad Little. However, in the same state, Senator Mike Crapo did keep his bid for reelection alive with Trump's support, despite previously trying to distance himself from the former president in 2016.
MAGA Allies Sweep Kentucky and North Carolina
While Kentucky and North Carolina often vote red, there were still a few candidates to choose from in some of the primary races. But, the following Trump-endoresed candidates all took home the win last week after officials finished tallying votes:
Senator Rand Paul (R-KY)
Representative James Comer (R-KY)
Representative Brett Guthrie (R-KY)
Representative Thomas Massie (R-KY)
Representative Harold Rogers (R-KY)
Representative Andy Barr (R-KY)
In addition to Budd's win in North Carolina, seven other representatives or candidates for the House won their primaries and will appear on the ballot in November.
While there were certainly some races where Trump's support was not enough to pull off a win, this week showed that support for making America great again still runs deep through the United States. Now, citizens will wait and see if these GOP candidates can take down their Democrat rivals in a few short months.
Copyright 2022, ConservativeInsider.org