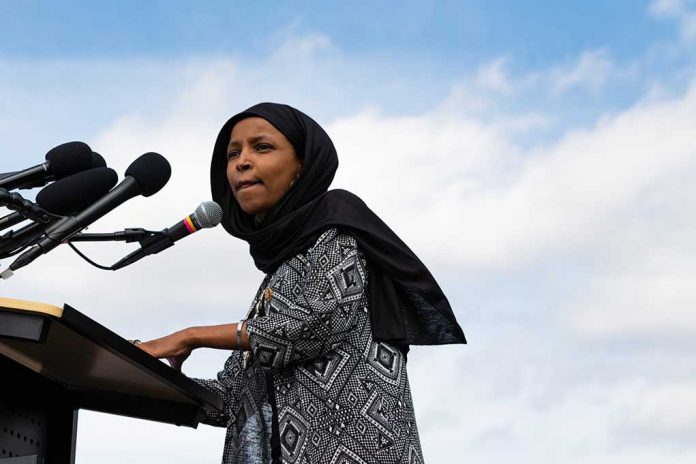 (ConservativeInsider.org) – In 2018, voters elected progressive Representative Ilhan Omar (D-MN) into Congress, and controversy has followed her ever since. Although she won her most recent election in 2020 by over 38 points, many Republicans are rising up to unseat the controversial legislator.
Former NBA player Royce White recently threw his hat in the ring to win Omar's seat, and he's not the only one. Cicely Davis believes she is in the best position to beat the Minnesota lawmaker to take back the House and return "responsible leadership" to Congress.
Ilhan Omar's Republican Challenger Is Not Messing Around https://t.co/kUeV0qEkQl via @DailyCaller

— Chris 🇺🇸 (@Chris_1791) February 28, 2022
Omar rubbed many the wrong way when she blamed the increase in Minneapolis crime on the city's police department in October 2021, stating she supported abolishing it altogether. Just a few months earlier, she compared people in America and Isreal to terrorists, which didn't sit well with either party.
Many Republicans feel this November is the perfect opportunity to unseat her, given her outspoken behavior and far-left views. In fact, Davis thinks Omar is divisive and believes people in her district are tired of such rhetoric. However, the ballots during midterms will let the public know if Minnesota is ready for a change in representation with someone who has the ability to bring people together.
Copyright 2022, ConservativeInsider.org