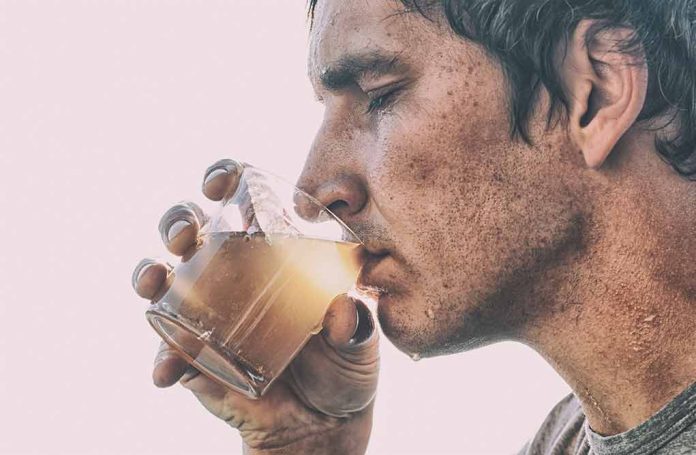 (ConservativeInsider.org) – A diesel spill contaminated the water supply in Germantown, Tennessee, after an experienced employee made a grievous error in overfilling a tank. The suburb of Memphis advised residents to avoid using tap water on July 20th, 2023, as there was a strong odor and evidence that the diesel fuel leaked into an underground reservoir.
The city continues flushing the system as 100-to-300 gallons of diesel fuel contaminated the 4.2 million gallons of water used in the area. The Tennessee Department of Environment and Conservation continues to sample the water nearly 15 days after the incident as the samples continue to show minimal contamination, and some residents have an ongoing diesel odor in their water.
Furthermore, soil contamination is being removed and replaced in the slow but necessarily tedious manner required by the EPA. The employee who made this error has been placed on leave pending investigation.
The EPA is working with local officials to ensure that the cleanup is handled properly, the investigation is accurate, and that the precious water source is returned to drinkable status. This waste of water is a preventable occurrence.
UNESCO indicates that globally, 2 billion people, 26% of the world's population, lack safe drinking water. Between two and three billion people suffer water shortages for at least one month per year. Lack of water leads to increased food contamination and unsanitary living conditions. Managing natural water resources must be a global priority to avoid contamination and waste.
Safe water sources should be more of a global priority as bottled water increases plastic waste in addition to the bottling process. People who don't suffer water scarcity regularly may not understand its immense impact on every aspect of their lives. A regular shower, clean dishes, hydration, and predictable crop growth are among the benefits of safe, accessible drinking water.
Copyright 2023, ConservativeInsider.org