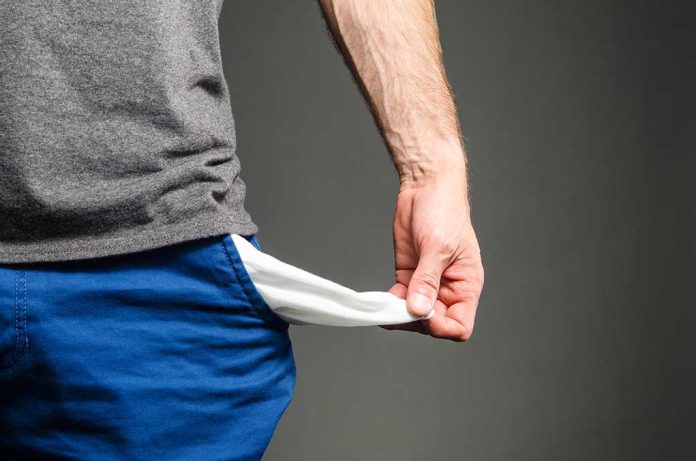 (ConservativeInsider.org) – According to a brand new report from the Daily Caller, President Joe Biden's wayward son, Hunter Biden, is claiming that he is in poverty and does not possess the funds necessary to pay child support for the daughter that he had out-of-wedlock, during a hearing on May 1, 2023, while he was also employing one of the most expensive legal experts as his representation in the paternity case.
Hunter was recently ordered by a judge to appear in-person for the court hearings that are related to his 4-year-old daughter, Navy Joan Roberts, which are taking place in Arkansas. Originally, the president's son, who has struggled with drug abuse and addiction, denied being the young girl's father. However, his former lover, Lunden Roberts, had a paternity test conducted which proved conclusively that the child is his. Back in 2020, the two had agreed to a child support settlement, however the case has been reopened after Biden requested to have his payments adjusted in 2022.
WBT Radio reported that Biden is currently paying, $20,000 a month in child support, but is claiming that he's already paid $750,000 to Roberts for care of the child and is now stating he has no income and no assets.
The legal team that is representing the younger son of the president tried to shoot down Roberts' attorneys attempts to paint Hunter as being someone who is privileged and wealthy, making the case that he's only traveled aboard Air Force One on one occasion and slept on a cot in his father's room during a recent trip to Ireland the two took together, according to reports from the Washington Free Beacon. 
The lawyers representing the younger Biden said that the only income he's currently bringing in at the moment is a percentage of the sale of his artwork, which is being sold out of a gallery located in New York, which they say is why Biden is not able to produce a list of individuals who have purchased his art or information related to the price of the paintings.
However, one of the big criticisms for Biden at the moment, which works against his claims of poverty, is that he's being represented by one of the most expensive lawyers in all of Washington, D.C.
Hunter Biden has yet to see his daughter.
Copyright 2023, ConservativeInsider.org