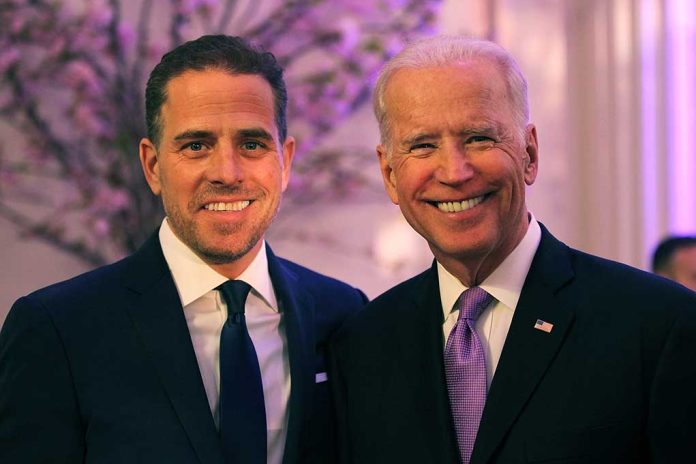 (ConservativeInsider.org) – It's no secret that President Joe Biden's only living son, Hunter, has had a questionable past. Aside from his admitted drug use, he has a job history that has left many shaking their heads. Currently, Hunter is under investigation for possible tax crimes and overseas business dealings. A number of people in his life are allegedly testifying in front of a grand jury, including an ex-girlfriend who was with him during a tumultuous time.
On February 22, 28-year-old Zoe Kestan appeared before a grand jury in Wilmington, Delaware, to reportedly testify about Hunter's spending habits when they were together in 2018. Although the testimony is secret, a source allegedly revealed some information related to what she said over the course of nearly five hours.
Ex-girlfriend tells Hunter Biden grand jury about lavish spending https://t.co/EHT2K1ioGu via @nypost

— Chris 🇺🇸 (@Chris_1791) February 22, 2022
Kestan reportedly revealed the two shacked up in a number of high-end hotels in both New York and California, including Four Seasons, Soho Grand, and the Chateau Marmont, the hotel where he learned how to cook crack. The source claimed she told the grand jury that Hunter asked her to withdraw "thousands of dollars at a time" from ATMs. He reportedly gave her money for food and other items. Kestan allegedly said she has no idea where he got his money.
Neither Hunter nor the US Attorney's Office in Delaware has commented on the alleged testimony.
Copyright 2022, ConservativeInsider.org