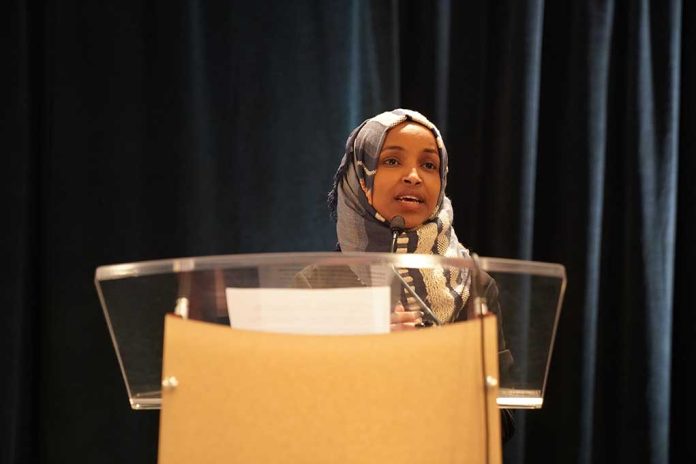 (ConservativeInsider.org) – Rep. Ilhan Omar (D-MN) is one of the most controversial members of Congress. The progressive congresswoman has repeatedly been accused of antisemitism and is a high-value GOP target in November. Her new Republican challenger has a lot in common with her.
Republican Shukri Abdirahman has entered the race for the Minnesota congressional seat, and she isn't the average candidate. Omar, an immigrant from Somalia, often uses her American dream story to appeal to voters, but Abdirahman will make it hard for the Democrat to do that effectively because she is also a Black Somali immigrant.
Abdirahman fled Somalia's socialist dictatorship and lived in Kenya for a time. She eventually immigrated to the United States when she was 13-years-old. The conservative candidate told "Fox & Friends First" host Todd Piro she committed to joining the US Army because she wanted to serve the country she calls home. Abdirahman went on to serve more than 10 years in the military. Additionally, she said she's running against Omar because the Leftist has ridiculed the country "that saved her life."
Ilhan Omar was given a second chance when America took her in — but chose to ridicule the very country that saved her life.

When I was welcomed as a legal American citizen. I responded by joining the U.S. Army.

Now I'm taking a stand to give hope to the people of Minneapolis. pic.twitter.com/yVqZPN0lWT

— Shukri Abdirahman (@ShuForCongress) February 28, 2022
The mother of three told Piro the far-Left's pro-illegal immigration is difficult for her to witness. She has dedicated her life to the United States, even putting her life at risk, after immigrating legally. Abdirahman said she lived in the "slums of Kenya" to await her turn, but now the US has "open borders and no one is getting vetted." The military veteran explained lawmakers need to secure the borders and keep the country safe; that's what she hopes to accomplish if elected.
Copyright 2022, ConservativeInsider.org