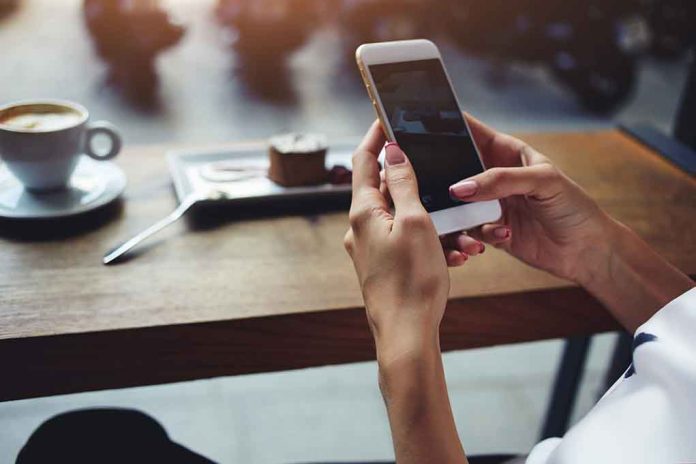 (ConservativeInsider.org) – Tracking illegal immigrants has never been an easy or cheap task. However, the White House created a program it hopes will make the process a little bit simpler, although quite a bit more expensive. Apparently, the current administration is running an Alternatives to Detention Program that provides phones to illegal immigrants they need to track.
On Wednesday, April 6, Fox News correspondent Peter Doocy asked White House Press Secretary Jen Psaki if the government was truly providing smartphones to immigrants. Psaki confirmed the report, highlighting it's "to monitor and track where they are." When Doocy pressed Psaki about whether this likely expensive program is working, she replied that "the vast majority of people are appearing," at their scheduled immigration hearings, likely because of the government-tracking initiatives. However, she did not deny that illegal immigrants can simply throw the phone away and disappear.
National correspondent for Fox News, Bill Melugin, shared his report on the government-provided phones:
Sources tell me w/ parole releases, the migrants are asked to turn themselves into ICE in a city of their choice. I'm told many of them are given these phones by the government to track them and allow them to communicate w/ ICE, but there's no way to stop them from being tossed. pic.twitter.com/tAogWloQgy

— Bill Melugin (@BillFOXLA) April 5, 2022
While these phones are able to track immigrants with GPS software, voice recognition, and facial monitoring, it all relies on the illegal immigrants actually holding on to the phone. All in all, it is a bit startling to see the federal government handing out pricy technology — spending money like this when Americans are suffering at home through crippling gas prices and the worst inflation in 40 years — to illegals in the hopes, they won't throw them away.
Copyright 2022, ConservativeInsider.org