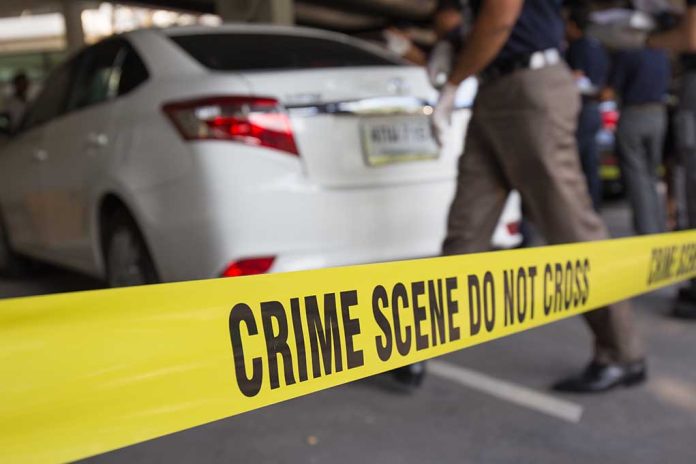 (ConservativeInsider.org) – Gun control legislation is high up on President Bidens's agenda of "things to get done before the next election" which is perhaps not unreasonable for someone who has been a staunch campaigner against firearms since at least 1994, when he helped to draft the Violent Crime Control and Law Enforcement Act. However, the existence of draconian gun control legislation, especially in Democrat-controlled areas, is by no means correlated with a reduction in gun crime – if anything, quite the opposite.
At least one person was killed, and 22 others were shot in a parking lot during a Juneteenth celebration in Willowbrook, about 20 miles west of Chicago in Illinois. This was the most serious event in a weekend of carnage in and around the city, which left a total of 11 people killed and a further 71 injured. A series of drive-by shootings left several women and children seriously injured, and police investigations are in progress to determine how many of the victims were deliberately targeted.
Brandon Johnson, the mayor of Chicago, said that every incidence of life lost – especially those of teenagers who made up a significant proportion of the casualties over the Juneteenth weekend – was heart-breaking. Johnson also spoke of the anguish he felt trying to raise his own teenage family in the city and suggested that more gun control legislation might be required.
Meanwhile, Karine Jean-Pierre, the White House Press Secretary, said that President Biden has been following events closely and that the White House had offered whatever federal assistance might be required to local and state officials. She said that "this type of gun violence needs to stop" and that President Biden "would continue to do everything possible to make sure that happens."
Illinois already has stringent licensing requirements for gun owners via the Firearm Owners ID card system, together with a 72-hour waiting period before firearms may be purchased and a ban on assault weapons and high-capacity magazines.
Copyright 2023, ConservativeInsider.org