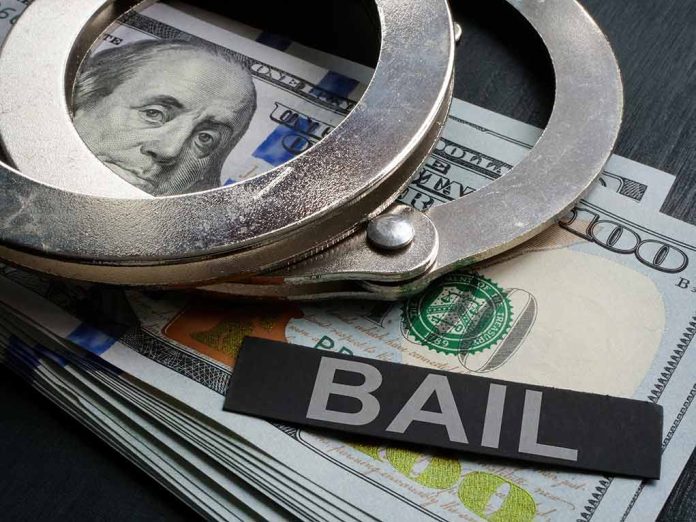 (ConservativeInsider.org) – In a move to overhaul the criminal justice system, the Illinois State Supreme Court upheld a law called the Safety, Accountability, Fairness and Equity-Today Act, to eliminate cash bail. The law allows for all defendants to be allowed pretrial release without providing bail, so long as they are not deemed a threat to public safety or at risk of fleeing. The law does allow judges to set terms for release, such as house arrest, restraining orders, and electronic monitoring of the defendant.
The Safe-T Act was enacted in 2021 but enforcement of the law was postponed until 2023 due to legal challenges. Illinois State Supreme Court Chief Justice Mary Jane Theis emphasized the need for the state to balance the rights of defendants with the rights of victims of crime, and she said this bill was a proportional response.
While a Kankakee County judge initially ruled that the law eliminating cash bail was unconstitutional, the State Supreme Court overturned that ruling and upheld the bill in a 5-2 vote. They declared that the law would go into effect in September of this year. When it does go into effect, Illinois will be the first state to have fully eliminated cash bail.
Governor JB Pritzker, a Democrat, praised the "historic reform" the bill brings to Illinois, saying it would fix imbalances in the criminal justice system as it would focus on detaining violent criminals instead of those who are not a risk to society but unable to pay their bail while they wait for trial.
The Illinois Fraternal Order of Police, however, strongly condemned the bill, saying it was a "slap in the face" to both law enforcement officers and the people they are entrusted to protect. The group stated that lawmakers ignored the pleas of prosecutors in Illinois on both sides of the aisle, suggesting that the law will more easily allow violent and dangerous criminals back onto the streets.
Copyright 2023, ConservativeInsider.org