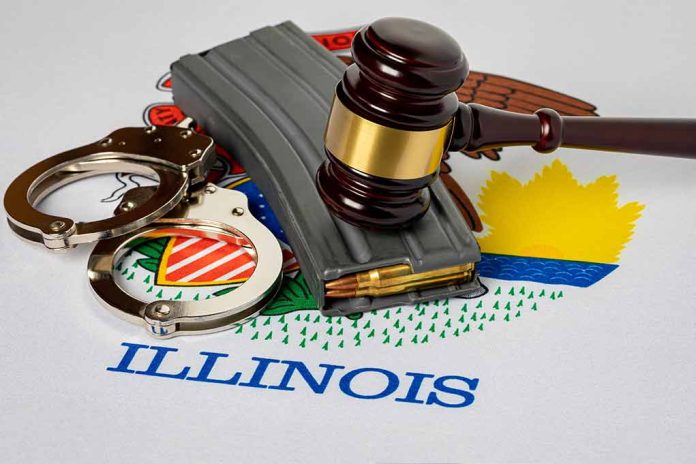 (ConservativeInsider.org) – Illinois Governor J.B. Pritzker signed the Firearm Industry Responsibility Act into law on August 12, 2023. This new law takes aim at firearm manufacturers regarding unlawful sales and unsafe marketing towards minors. Citing recent actions towards opioid and vaping manufacturers, Pritzker said this is another step in holding companies responsible for their products and company actions. Companies in several industries are, in the modern leftist parlance, being "held accountable."
The Illinois Supreme Court recently found the statewide ban on so-called assault weapons constitutional. Governor Pritzker noted that his state is tired of the ongoing violent crime and deaths by firearm. He spoke at the Everytown for Gun Safety conference in Chicago in early August and said that he is doing as much as possible to protect his state.
The Democratic Governor expects a challenge from gun advocates but notes that his actions are supported by the majority of Illinois residents and by the state constitution. Constituents are tired of gun violence, death, and injury, he said. Several lawsuits have been consolidated regarding the ban on automatic assault weapons and are waiting for the appeals process at the federal level.
Illinois is regularly in the top 25, if not higher, when calculating violent crime incidents. The state suffers nearly twice as many violent crime incidents as the national average. Gun deaths and injuries cost Illinois $11 billion a year, so this new law is also a fiscal measure to improve the budgetary consequences of gun violence.
Governor Pritzker hopes to be an example for other states in the quest to improve the country, which is why he got into politics initially, he said. Bipartisan efforts to address gun violence and safety are regularly introduced but have failed to make progress at the federal level. Illinois hopes to set an example and hopes its initiative will spur further change in other parts of the country.
Copyright 2023, ConservativeInsider.org