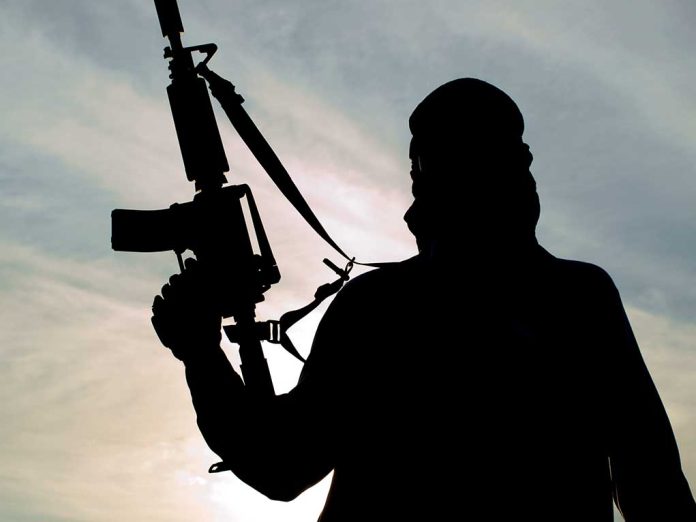 U.S. Accused of TERRORISM – Shocking Allegations
(ConservativeInsider.org) – If tensions were not already high between a myriad of countries in our world, they are even more touch-and-go between the United States and Iran after a recent set of attacks. While the pair continues to fail at arranging a nuclear agreement, an Iranian-backed militia in Syria attacked a compound housing US troops, injuring three. The US pushed back, leading to accusations of terrorism.
On Wednesday, August 24, two rocket attacks injured three Americans in Syria. Each sustained minor injuries. In response, the US military sent Apache helicopters to strike a vehicle convoy that sent the rockets. Officials believe the attack was successful.
Just before this back and forth, the US also launched eight combat aircraft to hit areas in Syria associated with the Revolutionary Guard Corps of Iran.
My latest: Iran accuses U.S. of "terrorist act" in Syria strike as nuclear deal looms

After Biden ordered strike on militias allegedly linked to the IRGC in Deir Ezzor, @IRIMFA_SPOX denied any such ties & said U.S. troops "should leave Syria immediately"https://t.co/WhB0IWopdE pic.twitter.com/SSOVdSz5fa

— 𝕋om 𝕆'ℂonnor (@ShaolinTom) August 24, 2022
However, Iranian Foreign Ministry Diplomat Nasser Kanaani told Newsweek the strikes mark a "new aggression of the American army" and "strongly condemned" them. It demanded the approximately 900 to 1000 US troops in the country leave and "stop plundering the country's oil resources and grains."
As the relationship between the US and Iran continues to crumble, State Department spokesman Ned Price emphasized the administration still needs to strike a nuclear deal with Iran, or else things like this will all "become more difficult." Not everyone in Washington agrees with him. Some think that having to enforce a nuclear deal with Iran, might prove to be much more difficult than leaving things as they are.
Copyright 2022, ConservativeInsider.org