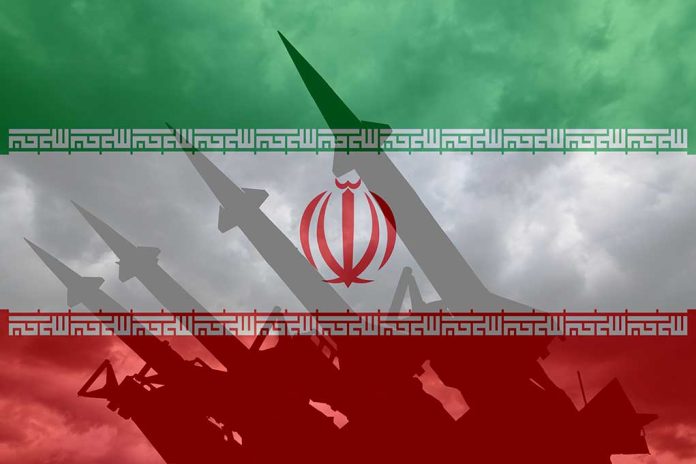 (ConservativeInsider.org) – Iran often tests various technologies from its missile program, many times in an attempt to intimidate other nations or prove its strength. Its latest move involved a new kamikaze drone and a homemade mock-up of Israel's Eilat naval port.
On Friday, December 30, Iran kicked off its Zolfaqar 1401 military exercises, named after the sword of Ali, the first Shia imam, according to the Israeli military intelligence watchdog DEBKAfile. One of the first elements of the ongoing simulations was for Iran to send Ababil 5 suicide drones onto a fake copy of Israel's Eilat naval port.
Interesting footage of an Iranian loitering munition (looks like an Ababil-2) launched from Hengam class landing ship IRIS Lavan and hitting a simulated naval base target during Iranian Army "Zolfaghar-1401" exercise today. pic.twitter.com/qB87DW7lQe

— Mehdi H. (@mhmiranusa) December 31, 2022
The real Eilat naval port is Israel's southernmost seaport that accepts a lot of cargo from Eastern nations. It allows ships to avoid the Suez Canal and has been open since 1955.
Iran introduced the Ababil 5 kamikaze drone in May 2022, claiming has a range of 480 kilometers (about 300 miles) and can carry six small rockets in its cargo. The video released by the Islamic Republic News Agency shows it doing a decent amount of damage to the mock version of Israel's port.
Shortly after the successful drone missile test, the Commander in Chief of the Iranian Army, General Abdolrahim Mousavi, said if Israel threatened his nation, it would "respond decisively and with multiple forces," according to Newsmax. He also insulted Israel's new coalition government led by Prime Minister Benjamin Netanyahu, calling it a "regime" that is made up of "the most radical people in order to organize his messy cabinet."
This is not the first time Iran has made a copy of an Israeli target for its soldiers to practice on. In December 2021, it recreated Israel's Dimona nuclear center, allowing its military to repeatedly attack during routine drills. As Iran continues to develop its drone weapons, it could only be a matter of time before it moves from simulating attacks on Israel to actually carrying them out.
Copyright 2023, ConservativeInsider.org