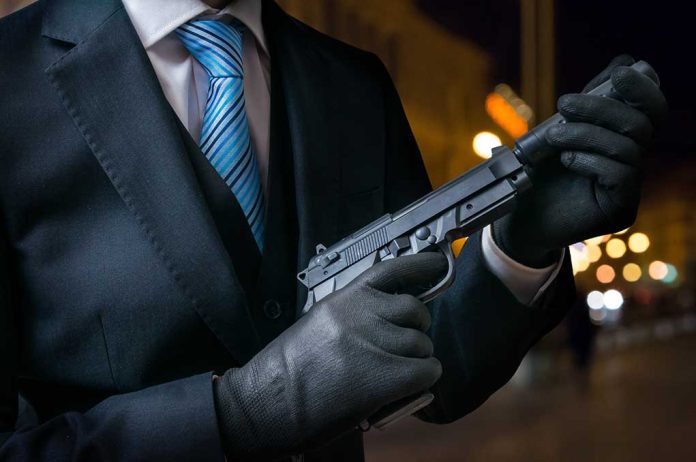 (ConservativeInsider.org) – In January 2020, then-president Donald Trump ordered the US military to kill the leader of Iran's Islamic Revolutionary Guard Corps (IRGC), General Qassem Soleimani. After the missile strike, Iran's government expressed its anger over the action. In 2020, Iranian Foreign Minister Javad Zarif used Twitter to label it "international terrorism." Now, the nation is threatening to kill Trump and those who worked for him at the time in retaliation for Soleimani's death.
While Iran did launch multiple missiles at US bases in Iraq in the weeks following Soleimani's death, General Amirali Hajizadeh, who commands the IRGC's Aerospace Force, vowed to kill Trump, former Secretary of State Mike Pompeo, and US Central Command Commander General Kenneth McKenzie. In a late February interview with state television, Hajizadeh also claimed to have a missile that could travel over 1,000 miles.
Amirali Hajizadeh, the commander of Iran's IRGC Aerospace, said "Inshallah we will be able to kill Donald Trump, Mike Pompeo, (former @CENTCOM chief Kenneth) McKenzie, and others who ordered killing of Qasem Soleimani."

🙄

— Emily Schrader – אמילי שריידר امیلی شریدر (@emilykschrader) February 25, 2023
During his speech, the general also claimed he could have killed many "poor soldiers" in Iraq in January 2020 but chose not to because he would rather hold the men who issued the orders responsible for their choices.
In a statement made to Newsmax, geopolitical analyst Irina Tsukerman pointed out that "this is not the first time Iran projected interest in assassinating the former president" and other high-ranking officials. She emphasized that these threats are "very viable" and said the White House has failed to respond properly to previous attempts by Iran to kill US officials.
An example of this includes the August 2022 plot to kill Trump's national security advisor, John Bolton. While the DOJ indicted an IRGC soldier in the plot, authorities have not found nor arrested him yet.
These threats come as President Joe Biden is still trying to figure out how to get Iran to enter back into a nuclear deal. Tsukerman believes the best way to respond to these threats is strict sanctions, cracking down on propaganda, and covert ops, but that seems to be the opposite of what POTUS wants to do as that would minimize any potential to negotiate with the nation.
Copyright 2023, ConservativeInsider.org