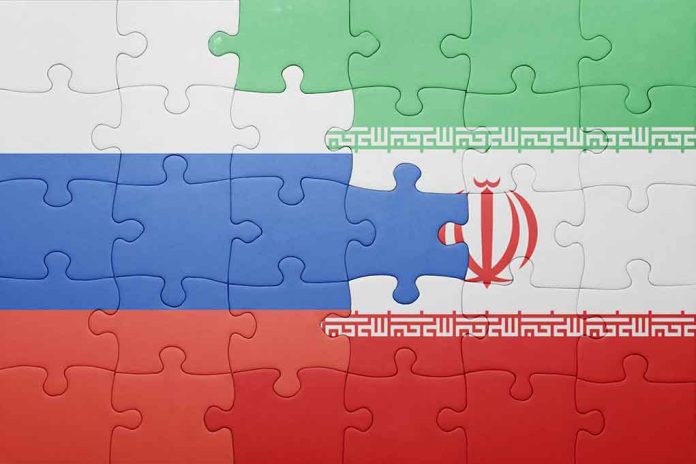 (ConservativeInsider.org) – In this day and age, national security involves an army with a variety of firepower, a strong navy if the country is near water and an air force with sky-worthy planes ready to intercept incoming foes. Of course, this doesn't even cover the extensive intelligence gathering necessary to find threats or cybersecurity measures to keep data safe. Right now, Iran is looking to bolster its own defenses by purchasing new fighter jets as its current fleet is getting quite old — and they may be turning to Russia to supply them.
According to Reuters, on Saturday, March 11, an Iran media agency said its government told the United Nations that Russia's "Sukhoi-35 fighter planes are technically acceptable to Iran and Iran has finalized a contract for their purchase." Pentagon spokesman John Kirby said at the end of 2022 that such a deal was likely in the future and warned how it would seriously bolster Iran's military, especially when compared to that of nearby nations.
Iran to buy Sukhoi Su-35 fighter jets from Russia, state media reporthttps://t.co/SsNZR0CmfJ

— The Defense Post (@DefensePost) March 13, 2023
These new jets from Russia would replace earlier Soviet-era planes, such as the Russian MiG and the Chinese F-7. The nation also reportedly has US-made F-4 and F-5 jets from before the 1979 Islamic Revolution.
This announcement comes as Russian President Vladimir Putin and Iranian Supreme Leader Ayatollah Ali Khamenei have been deepening their relationship in recent months, especially since the two met in July 2022. Another sign of their alliance is Russia's purchase of kamikaze drones, likely provided by Iran. Ukraine has accused the Iranians of selling these exploding drones to Russia to help with its war effort, although Tehran says it provided the weapons before Putin ever sent soldiers into Ukraine.
If this partnership continues to strengthen, the countries could provide one another with many of the weapons and equipment they are having difficulty getting right now, as they are both under heavy sanctions.
Copyright 2023, ConservativeInsider.org