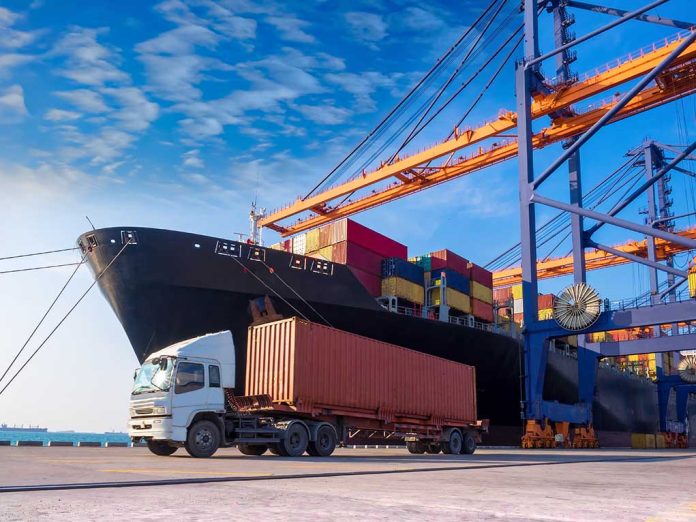 (ConservativeInsider.org) – While most of the world seems to have condemned Russian President Vladimir Putin's invasion of Ukraine, there are still a few nations that have thrown their support behind the aggressive leader. In a new and exclusive report from Sky News in the UK, one insider shared that Iran is sending enormous amounts of ammunition and other war supplies to Russia in exchange for cash.
On Wednesday, March 8, Sky News reported that a "security source" believes two cargo ships sailing under the Russian flag brought millions of rounds of ammunition and mortar shells across the Caspian Sea to Russia. The insider said Moscow supplied cash for the deal, allowing it to easily evade sanctions and taxes.
Iran sent Russia over 100 million rounds of ammo, plans to send more – report https://t.co/kIw63FlQvB

— Fredric U. Dicker (@fud31) March 9, 2023
While one expert believes the numbers provided by the source, around 100 million rounds of ammo and 300,000 mortar shells hidden in 200 shipping containers, are quite high, Sky News did confirm that two cargo ships, the Musa Jalil and the Begey, did leave Iran on January 10 and stopped in Turkmenistan for a few days. Eventually, the two vessels landed at the port of Astrakhan in Russia on January 27.
The source believes there was a variety of ammunition on board to replenish the stores that Putin's army has gone through over the past year fighting in Ukraine. On top of this, there were allegedly around 10,000 flak jackets and helmets provided in the trade as well.
According to Sky News, US officials believe Russian troops shoot around 20,000 rounds a day. So, while 300,000 seems like quite a bit, it would still run out in just over two weeks. If they fire more than the predicted amount, the new shipment of ammo could be gone in just a few days. If other nations, such as China, lend their support to Russia's fight, though, it could have a devastating effect on Ukrainian defenses, which are also strained.
Copyright 2023, ConservativeInsider.org