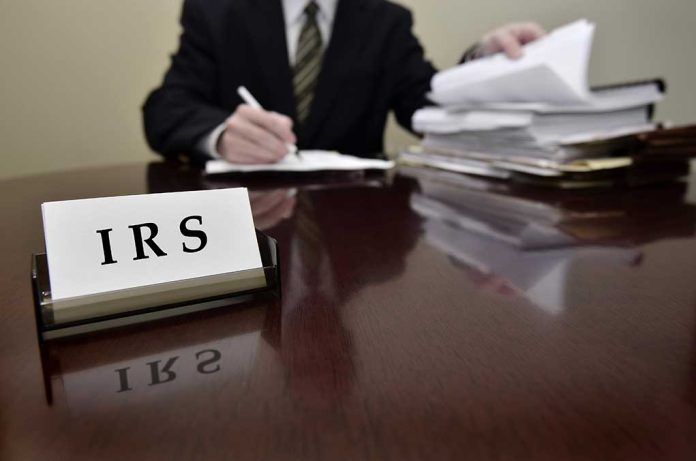 (ConservativeInsider.org) – When Americans received their first round of COVID stimulus checks, many were ecstatic they could finally pay their bills amidst job losses and a treacherous economy. However, with these government handouts came quite a bit of fraud, although no one could truly guess how much — until now. The IRS just released a report that the agency has conducted over 660 criminal investigations, totaling at least $1.8 billion in coronavirus funding fraud.
On Wednesday, March 23, the IRS Criminal Investigations Unit provided the public with more details on the 660 fraud cases it has investigated since the Coronavirus Aid, Relief, and Economic Security (CARES) Act almost 2 years ago. While criminals have taken nearly $2 billion from the government through their illegal activities, the IRS has a 100% conviction rate for cases it has prosecuted thus far, with an average prison sentence of 42 months.
Tax professional Rick Telberg shared the news on Twitter:
From @TheHill: IRS probe finds nearly $2 billion in coronavirus stimulus-related fraud: IRS investigators have uncovered more than $1.8 billion in fraudulent activity related to federal COVID-19 stimulus… https://t.co/pr00ihNbfy https://t.co/RJlKlwZ23K #Congress #Tax #Finance pic.twitter.com/XcpjAFJZkk

— Rick Telberg (@CPA_Trendlines) March 23, 2022
Most of these fraud cases entail someone making up false identities or businesses to claim stimulus checks or paycheck protection loans. One such example is the Ayvazyan family of California, who submitted 150 fraudulent applications to the Small Business Administration (SBA) and received tens of millions of dollars. The family members are facing sentences ranging from 10 months probation to 17.5 years in prison.
Thankfully, the IRS found these fraudsters and many more in their investigations, although getting the money back is a lengthy and expensive process.
Copyright 2022, ConservativeInsider.org