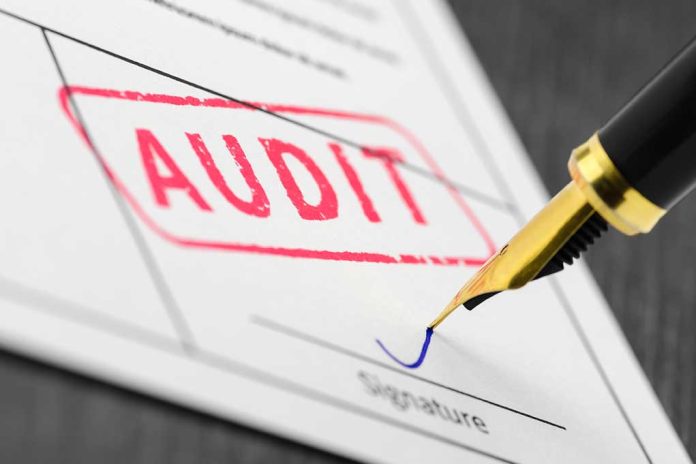 (ConservativeInsider.org) – After President Joe Biden allocated more money to the Internal Revenue Service, the tax-collecting federal agency has come under fire for its audit rates, especially on low and middle-income Americans. A new study done by a Stanford University law professor claims that the IRS audits black people between 2.9 and 4.7 times more than non-black filers.
On Tuesday, January 31, Stanford Law School announced that professor Daniel Ho published a paper showing a major racial disparity between black and non-black American taxpayers. By teaming up with the US Treasury Department's Office of Tax Analysis, the researchers looked at over 148 million tax returns. While the documents do not reveal race, analysts predicted such by using geographical data and the filers' full names.
With this information, the study concluded that black taxpayers were typically three times more likely to be audited than non-black people. An even more startling statistic is that a black, single filer with children that applies for the Earned Income Tax Credit (EITC) is almost 20 times more likely to face an IRS audit than a non-black joint filer claiming the same credit.
Wow- the IRS audits Black taxpayers about three times more frequently than non-Black taxpayers, according to a @Stanford study https://t.co/Edbf9A7EOF

— Tiffany Stecker (@TiffanyStecker) February 1, 2023
While Ho said the disparity is most likely unintentional, it is clear to researchers that the IRS algorithms that determine who to audit unfairly target black Americans. This study was only made possible because President Joe Biden signed Racial Justice Executive Order 13985 on his first day in the White House directing federal agencies to figure out how governmental programs affect racial equality.
While the researchers did not make any official recommendations to the IRS about the findings, Ho hopes the agency will change its audit processes to strive for equality. He also highlighted that whether the IRS addresses this or not "has big implications for whether audits complement, or undercut, a progressive tax system."
Copyright 2023, ConservativeInsider.org