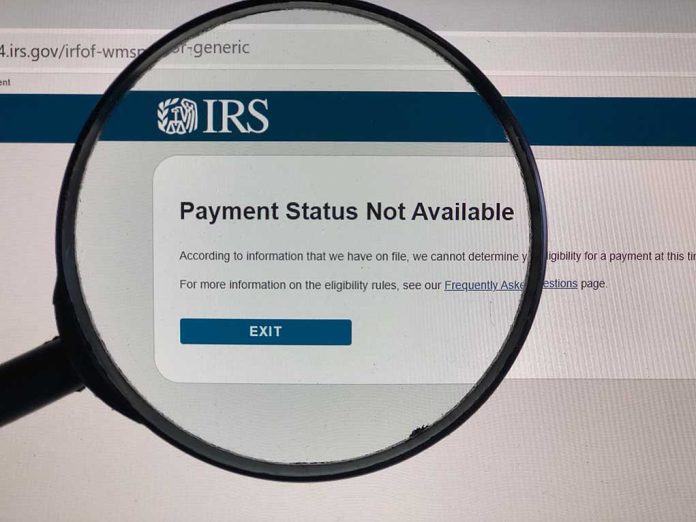 IRS Unveils NEW HELPFUL TOOL For Taxpayers – Anyone Can Use It
(ConservativeInsider.org) – The Internal Revenue Service (IRS) processes returns as they come in, so filing taxes early helps Americans get their refund that much quicker. However, sometimes a quick check to see where the money is can help ease the anxiety of waiting for that lump sum to appear. With that in mind, the IRS rolled out a new tool called Where's My Refund that allows users to track their refund for up to three years.
The new refund tool can track someone's refund 24 hours after they file a 2021 return or 3-4 days after filing a 2019 or 2020 return. If you still file using a paper return, that information will be uploaded to the new program about four weeks after you send it in.
To access your refund status, make sure to have your Social Security Number (SSN) or Individual Taxpayer Identification Number (ITIN), your filing status, and the precise amount you requested on your return.
Certified Tax Consultant Duke Alexander Moore shared a screenshot of the new program on Twitter:
🚨 Where's My Refund now allows you to check your refund status for prior years pic.twitter.com/e29tfUiyiR

— Duke Alexander Moore, CTC, EA (@dukelovestaxes) May 24, 2022
Previously, people could only access their most recently filed return online and only the current tax year information if they called the refund hotline. Now, the IRS has opened up its capabilities, hopefully giving Americans a bit more peace of mind about where their refund is in the return process.
Copyright 2022, ConservativeInsider.org