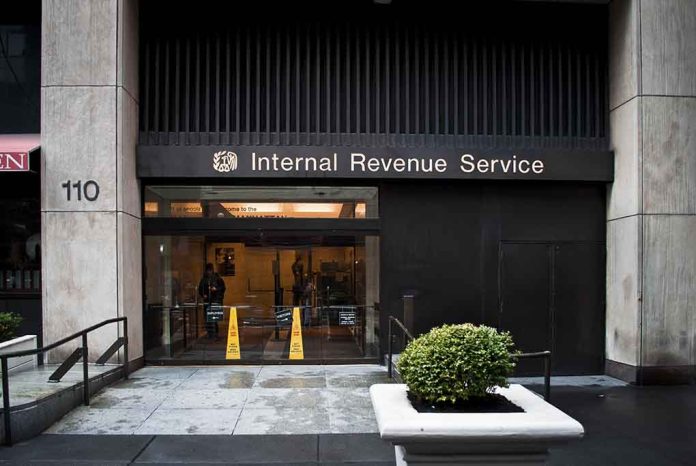 (ConservativeInsider.org) – At the end of every year, Americans start preparing for tax season by gathering documents, forms, and receipts to file with federal, state, and local governments. Similarly, every year, the agencies at each level of government prepare for the onslaught of paperwork ahead of them. However, this year, the Internal Revenue Service (IRS) was not fully ready for the season to begin. At the beginning of February, the federal agency actually told some Americans to "wait" on filing their taxes until they could give them more clarity on a particular tax interpretation.
On February 3, the IRS shared that there were many questions surrounding the taxability of payments from states. Calling the rules "complex," the IRS asked taxpayers who were "uncertain" about their returns to "wait" for more guidance and not to call the agency about clarification.
Days later, the IRS' National Taxpayer Advocate blog posted that the agency "must issue guidance and provide education in a proactive and timely manner." It highlighted how even a small delay breaks down trust with Americans and is simply a poor business practice. It called the IRS' decision to put taxpayers in the difficult spot of choosing between a delay in getting their refunds or potentially having to amend their returns later as "not acceptable."
A tax expert said that a recent #IRS alert to millions of taxpayers that they should hold off on filing their tax returns is unprecedented. https://t.co/g8uT7cxjS8

— The Epoch Times (@EpochTimes) February 12, 2023
Director of Tax Content and Government Relations with the National Association of Tax Professionals Tom O'Saben recently told The Center Square that this move from the IRS was "nearly unprecedented."
Thankfully, on Friday, February 10, the IRS did publish clarifying information about the state payments and how to file. However, critics still highlight that it took the IRS a whole week to address and clarify a situation they should have been working on leading up to tax season. For now, though, Americans have until Tax Day, which falls on Tuesday, April 18 this year, to keep sorting through the confusion and difficulty that often surrounds tax season.
Copyright 2023, ConservativeInsider.org