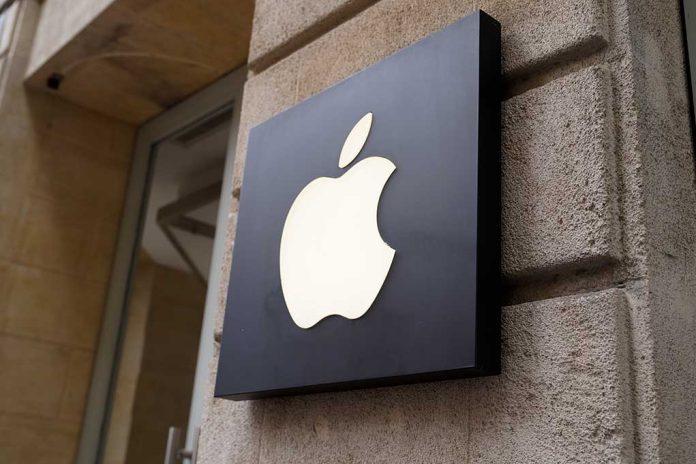 Is Apple Assisting China's Lockdowns?
(ConservativeInsider.org) – Authoritarian regimes often monitor communication among their people to minimize dissent when protests begin. To do this, though, governments need access to the exchange of information, most commonly seen these days on the internet and through social media. Now, it seems a major corporation is assisting China in limiting such exchange.
Knowing their government monitors and restricts internet usage, many protestors in China used Apple's AirDrop feature, which provides a direct connection between phones to spread information since it is safe from government insight. However, Apple restricted the use of AirDrop in mainland China recently, making many people wonder if it is purposefully assisting China in its lockdowns.
Tucker Carlson blasts Apple after the company limited the AirDrop feature in China:

"Apple is now an active collaborator with China's murderous police state. When tanks roll into a Chinese city, Apple is rooting for the tanks." pic.twitter.com/jBaYVT47mO

— The Post Millennial (@TPostMillennial) November 30, 2022
As of November 9, iPhone users who purchased their device in China will have their option to receive an AirDrop from "Everyone" limited to just 10 minutes at a time once they download the latest update, iOS 16.1.1. This change occurred after protesters, including one man who lit a fire on a bridge in Beijing, used the feature to circulate anti-government documents calling for the removal of Chinese Communist Party (CCP) President Xi Jinping.
Protests have quieted down in recent weeks, yet the AirDrop restriction stays in place.
BAD APPLE: Gov. Ron DeSantis rips into tech giant for restricting AirDrop in China while threatening to pull Twitter from the App Store in America. https://t.co/VJ1ubDSQ7N pic.twitter.com/HW0DFJ1c5I

— Fox News (@FoxNews) November 30, 2022
According to Bloomberg, Apple plans to extend this new feature to customers worldwide in the new year. This begs the question: Why did the company's trial run happen in China?
Copyright 2022, ConservativeInsider.org