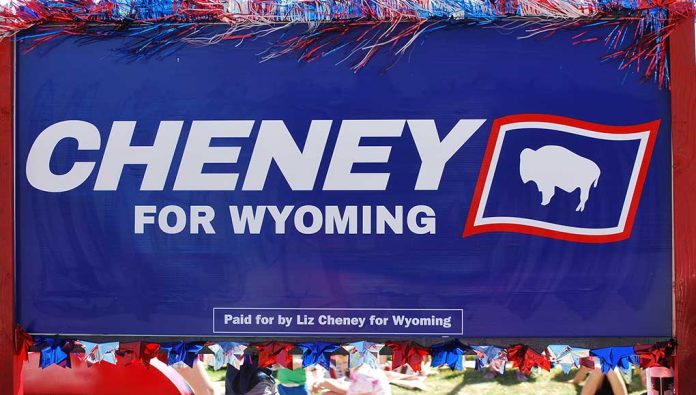 Liz Cheney's Worst Nightmare – Becoming Real?
(ConservativeInsider.org) – Despite agreeing with President Donald Trump most of the time while he was in office, Representative Liz Cheney (R-WY) has butted heads with him quite a bit since the November 2020 election. She has continuously attacked the former US leader for his attempts to overturn the results and even joined the House Select Committee that is investigating the events of January 6 as the vice chair. Now, experts are beginning to wonder if she has enough support back home to keep her House seat.
On August 16, Wyoming residents head to the polls to choose which candidates will represent each party in the midterm elections in November. In a deep red state like this one, it most likely amounts to picking their next representative. Cheney, the incumbent and daughter of former Vice President Dick Cheney, is hoping to beat out the Trump-supported Harriet Hageman. Even though Cheney reportedly has over $5.5 million in campaign cash, she is still lagging behind in popularity polls. A July 12-14 poll by WPA Intelligence gives shows her trailing Hageman by 28 points.
Republican representative Liz Cheney will soon learn whether voters back home in Wyoming view her opposition to President Trump as a principled stand against lies and insurrection, or as an unwarranted act of disloyalty to their party's charismatic leader https://t.co/45pzW8aLhn

— Reuters (@Reuters) July 21, 2022
The Republican National Committee (RNC) has already censured Cheney, and the Wyoming Republican Party does not recognize her as a member. It seems her support base only continues to dwindle in light of her stance against Trump, who is very popular in the Right-leaning state.
Cheney has continued to pursue criminal referrals for President Trump in the select committee, despite even Democrats affirming that is not the panel's job. If the Wyoming lawmaker continues her rampage, it looks like GOP voters may take this negative news and find a new representative here shortly.
Copyright 2022, ConservativeInsider.org