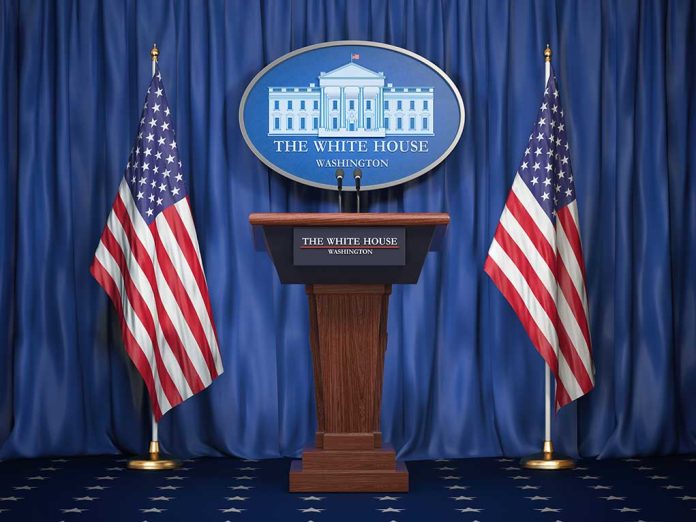 (ConservativeInsider.org) – The US has given Ukraine billions of dollars to help them fight back against Russia. America has also hit the adversarial government with a host of powerful sanctions but didn't target the oil industry. The exemption has led to questions about whether the US government is actually funding the war, and the White House recently had to answer questions about it.
On March 3, reporters asked Press Secretary Jen Psaki why the US continued importing oil from Russia amid the conflict. They wanted to know if American money is paying for the war against the Ukrainian people. Paski told the journalists President Joe Biden's administration is looking into ways to divest from Russian oil, but it isn't something that will happen overnight. She said there's a policy process the White House must undergo before approving significant changes.
Four days later, the administration still hadn't targeted Russian oil. At Monday's daily press briefing, reporters once again asked Psaki if the administration would ban Russia's oil; the press secretary said the president hasn't made a decision.
"No decision has been made," @PressSec says about whether President Biden will ban U.S. imports of Russian oil. She says discussions are "ongoing internally" and with U.S. allies.

— Geoff Bennett (@GeoffRBennett) March 7, 2022
Finally, on Tuesday, Biden announced a ban on Russian oil, but he didn't announce any plans to increase US production to counteract the reduced amount of oil available. He merely warned that prices will go up — again. The president also warned against profiteering and price gouging, practices he has routinely blamed for past price increases.
Republicans have demanded the president take steps to enable America to increase its output and be less reliant on imports. Thus far, Biden has done nothing to make that possible. Instead, Americans are going to be paying even more at the pump.
Copyright 2022, ConservativeInsider.org