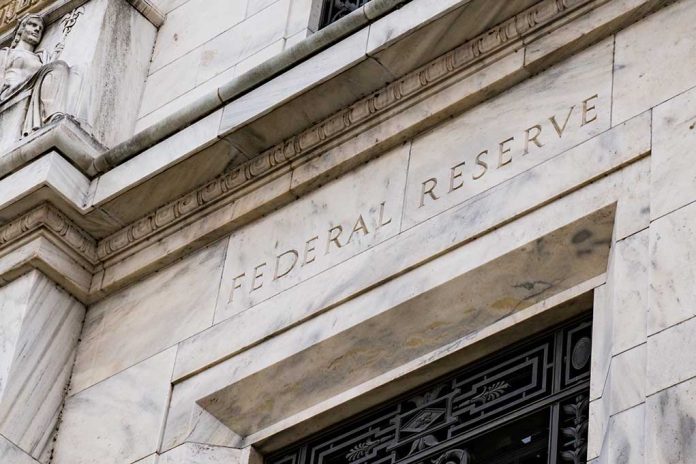 Jerome Powell Contradicts Biden on Inflation Issue
(ConservativeInsider.org) – President Joe Biden's polling numbers are not good, and he seems to be trying just about anything to boost them back up before the midterm elections in November. During a recent "60 Minutes" interview on CBS with Scott Pelley, the POTUS told listeners that inflation increased "hardly at all" month to month. However, that didn't reassure many Americans feeling the strain on their wallets, which Federal Reserve Chair Jerome Powell acknowledged.
Biden's interview aired, which aired on Sunday, September 18, showed how the US leader is trying to downplay the 8.3% record-high inflation rates by trying to highlight the fact it only went up by 0.1% last month. In contrast, Powell contradicted the leader of the executive branch in a news conference soon after. On Wednesday, September 21, the Fed Chair confirmed what many citizens are thinking: inflation is "running too high."
"I wish there was a painless way to [bring down inflation]. There isn't."@FederalReserve Chair Jerome Powell said #Inflation was "running too high," contradicting President Biden's recent assertion that prices had risen "just an inch, hardly at all." https://t.co/vPRkEwUaal

— The Epoch Times (@EpochTimes) September 22, 2022
Powell emphasized there is no "painless way" to bring down inflation. This came after the Fed increased interest rates yet again, making it cost more for US residents to take out a mortgage, car loan, or sit on credit card debt.
So, despite President Biden's attempts to calm American fears that inflation has only moved "an inch," the Federal Reserve understands it is a major burden on citizens. An encouraging word Powell provided, however, is that once inflation is behind us, it is likely a very strong labor market will return.
Copyright 2022, ConservativeInsider.org