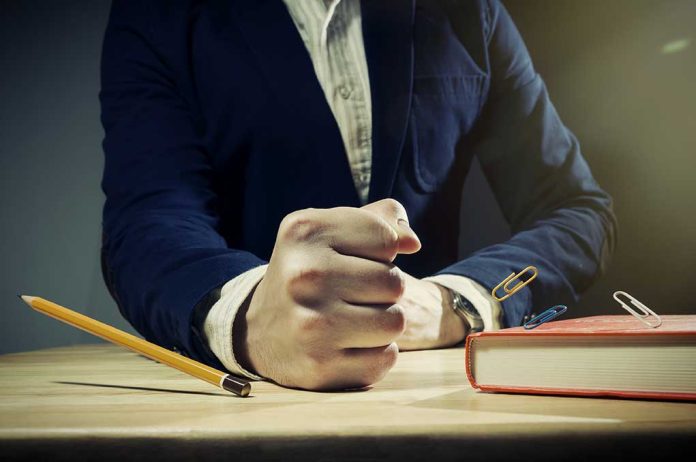 (ConservativeInsider.org) – Special Counsel John Durham has reported to the House Judiciary Committee over his 300+ page report on the claims of "Russia collusion" and "election interference" by former president Donald Trump. His report had concluded that the collusion investigation should never have taken place, and that the Department of Justice had never had sufficient evidence to take the matter further.
He was challenged at the House Judiciary Committee hearings by various Democrats, who managed to give the impression, erroneous or otherwise, that they would never let the facts get in the way of a good conspiracy theory.
Rep. Steve Cohen (D-TN) implied that Durham had torpedoed his own reputation, leaving it in tatters by refusing to accept the existence of "Russia collusion". Durham responded that he was perfectly content with his reputation resting in the hands of the people he most cared about – his family and his Lord. He added that at no time did he act with the goal of furthering political ambitions or to display partisanship.
Rep. Jerry Nadler (D-NY) accused the Republicans of dramatizing the Durham report to distract from ex-president Trump's pending criminal investigations, saying that the report was deeply flawed. Nadler claimed the report was built on inferences that were at best shaky and at worst downright unstable, and that the entire exercise was constructed as "a dog-whistle to conspiracy theorists on the far right."
The Chairman of the House Judiciary Committee, Rep Jim Jordan (R-OH), said that he expected more details to emerge as the hearing continued. He used his opening statement to say that it was extremely worrying that Democrats had used every means to attack Trump over the last seven years, and that their tactics were "scary."
He added that he thought it was frightening that any citizen could be next and gave an example of the process having already started, with parents at school board meetings being described as domestic terrorists and pro-life Catholics being tarred with the same brush as religious extremists.
Copyright 2023, ConservativeInsider.org