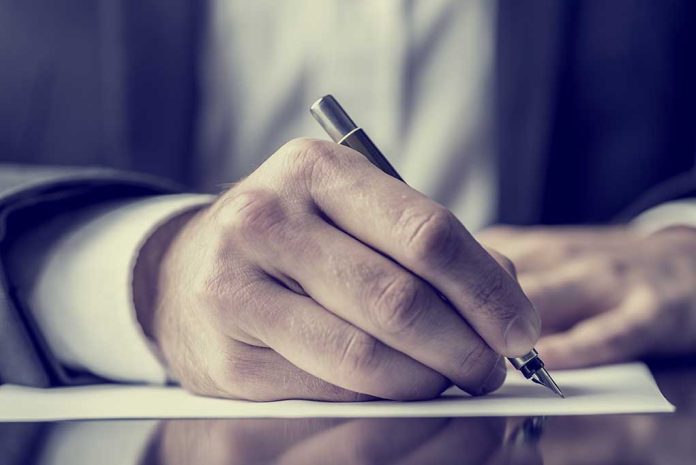 (ConservativeInsider.org) – For almost four years, Special Counsel John Durham has been looking into any misconduct that may have taken place within the Russia-Trump probe during the 2016 presidential election. So far, his investigation brought up charges against Hillary Clinton's campaign lawyer Michael Sussmann, former spy and source Igor Danchenko, and FBI attorney Kevin Clinesmith. Now, a rare update has been provided on when Americans can expect the rest of the probe results to come to light.
Attorney General Shares Updates with a Senate Committee
On Tuesday, March 28, Attorney General Merrick Garland spoke with the Senate Appropriations Subcommittee on Justice, State, the Judiciary and Related Agencies when he said Durham will finish his report "relatively soon." During the meeting, Senator John Kenedy (R-LA) asked Garland about why Sussmann, a private citizen, had a badge to let him into FBI headquarters. Garland replied he did not have an answer and that he does not want to interfere "in any way" with the probe that is wrapping up soon, emphasizing it will likely shed light on the issue.
#Durham AG Garland testimony Senate Appropriations 3/28: Durham report should be finished "relatively soon" via @RobLegare @CBSNews pic.twitter.com/H6RkefOz4C

— Catherine Herridge (@CBS_Herridge) March 28, 2023
While Durham was able to charge Sussman with making false statements to the FBI, the Clinton attorney was acquitted of the charges. Similarly, a northern Virginia court acquitted Danchenko of his charges. Clinesmith, the third person with accusations against him, pled guilty to falsifying documents in an attempt to renew FISA surveillance on a Trump campaign employee. However, he got off with a one-year bar suspension instead of jail time.
Years-Long Investigation Could Wrap Up Soon
Durham began his probe into the Trump-Russia situation in 2019 when Trump-era Attorney General William Barr assigned him the task, but he was officially appointed as a special counsel to the issue in 2020. According to The Washington Post, American taxpayers have spent over $6.5 million to fund the investigation since it began.
Breaking the numbers down a bit, from April 2022 to September 2022, Durham spent almost $2.1 million. Over one million was strictly compensation and benefits for Durham and his staff. Just before that, from October 2021 to March 2022, Durham's office spent almost $1.7 million. The previous report showed just under $1 million in spending. These expense reports point out that the probe is getting increasingly expensive, and so far, it has only led to one small conviction and two acquittals.
As Durham's probe is supposedly ending "relatively soon," Americans and their lawmakers should be quite interested in the outcome, as it has cost them millions of dollars over the past few years.
Copyright 2023, ConservativeInsider.org