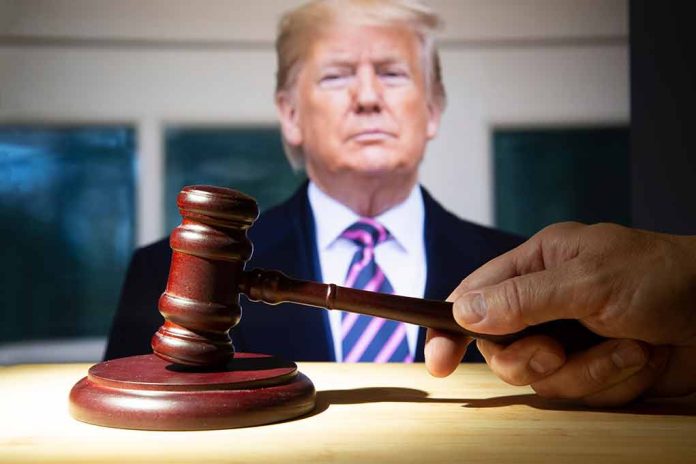 (ConservativeInsider.org) – The ongoing legal case against former President Donald Trump over him allegedly storing classified documents at the Mar-a-Lago resort he owns just got more complicated. Judge Aileen Cannon, who is overseeing the case, agreed to a request from the Department of Justice to hold hearings over the potential conflicts of interest that two attorneys representing President Trump's co-defendants may have.
Judge Cannon, who was appointed by Trump, agreed to set what are known as "Garcia hearings" for two of Trump's co-defendants, Mar-a-Lago's property manager, Carlos De Oliveira and Trump's longtime butler, Walt Nauta. These types of hearings are meant to make sure that defendants who are being represented by the same attorney in the same case are fully aware of their rights, including the fact that an attorney who is representing multiple clients in the same case might have a conflict of interest in that situation.
According to accusations, Trump allegedly took hundreds of classified documents out of the White House and brought them to Mar-a-Lago. Some of the documents included top secret war plans and information about another country's nuclear capabilities. The prosecution alleges that Nauta and De Oliveira assisted Trump in his attempt to hide the documents from federal investigators.
Nauta and De Oliveira are not being represented by the same attorneys, though their attorneys are also representing other people who are involved in the ongoing cases against Trump. One of the attorneys for Nauta is Stanley E. Woodward, who has previously represented someone the prosecution intends to call as a witness in the trial. That person is a former Mar-a-Lago IT worker who turned on Trump in the case, which would bar Woodward from cross-examining him during the trial. One of De Oliveira's attorneys is John S. Irving, who is currently representing three people that will likely be called as witnesses in the trial as well.
The Garcia hearing, which is scheduled for October 12th, may lead to new legal representation for one or both of Trump's co-defendants.
Copyright 2023, ConservativeInsider.org