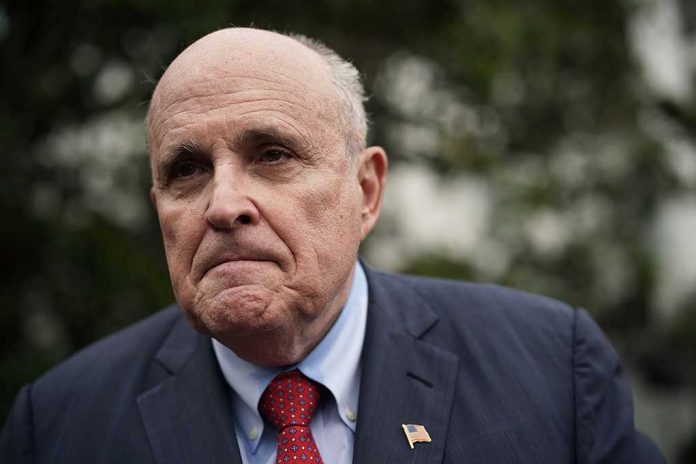 (ConservativeInsider.org) – Divorce is typically quite messy, as two people whose lives were once intertwined figure out how to detach from one another. In the case of Rudy and Judith Giuliani, their marriage ended in 2018 after 15 years, and the following year, they came to a $30 million settlement. However, it seems they couldn't quite keep the accounting straight, leading to a confusing and "painful" ruling recently.
In August, Judith Giuliani filed a lawsuit against her former husband, saying that he had not paid $262,000 in housing payments, country club fees, and alimony that was past due. On Monday, December 12, New York Supreme Court Justice Michael Katz did his own set of calculations on the couple's records and decided former President Donald Trump's one-time lawyer only has to pay $14,000 to his ex-wife to cover his half of the country club fees.
Rudy Giuliani closed the book on his third divorce without ending up behind bars. But he was ordered to pay about $14,000 to his ex-wife.https://t.co/LnFtiNfR74

— New York Daily News (@NYDailyNews) December 13, 2022
According to the New York Post, Katz highlighted the huge discrepancies between the couple's financial books and told Judith Giuliani's attorney, "everyone's record-keeping in this case is very poor."
While both Giuliani's called the proceedings "painful," Rudy Giuliani said that the judge was "very fair" and now understands why the marriage ended. Now, as long as he manages to pay this small sum, he can leave this past relationship behind him.
Copyright 2022, ConservativeInsider.org