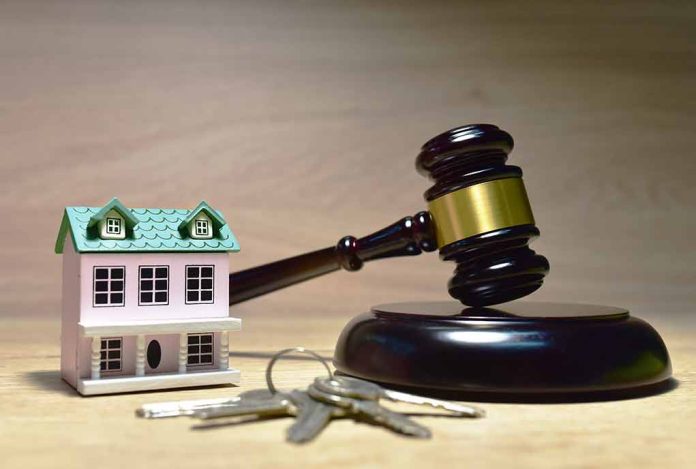 (ConservativeInsider.org) – A federal judge ruled that a new Florida law that prevents Chinese citizens from purchasing property in many parts of Florida can be upheld while the law is challenged in court. A federal District Court judge rejected the request for an injunction by the American Civil Liberties Union.
The ACLU filed for the injunction on behalf of a real estate firm and Chinese citizens living in Florida.
The presiding judge in the case, Allen Winsor, issued a 51-page decision declaring that those seeking an injunction could not sufficiently demonstrate that they would be likely to win their case, which is necessary to have a law blocked without a full trial. The ACLU argued that the law was racist and discriminatory on its face as it was based on the nationality of the buyers. Judge Winsor countered by pointing out that the law was written in such a way that it would equally block a Chinese person residing in China from buying property in Florida as it would block a non-Chinese person living in China from buying property. The judge declared that the law was not dependent on a person's race.
The law also does not apply to only Chinese residents, as it also prohibits the sale of specific real estate to citizens of Venezuela, Cuba, North Korea, Syria, Russia, and Iran, all considered "countries of foreign concern." The law prohibits the sale of land to citizens of the previously listed countries within 10 miles of "critical infrastructure," military bases, as well as agricultural property.
The law was passed with overwhelming bipartisan support and lauded by Florida Governor Ron DeSantis, who praised Judge Winsor's ruling. DeSantis has previously described the Chinese Communist Party the "greatest geopolitical threat" to the United States.
Florida is not the only state that has moved to ban nationals from countries of foreign concern from purchasing property, as this year several other states, including Louisiana and Texas, considered similar laws.
Copyright 2023, ConservativeInsider.org