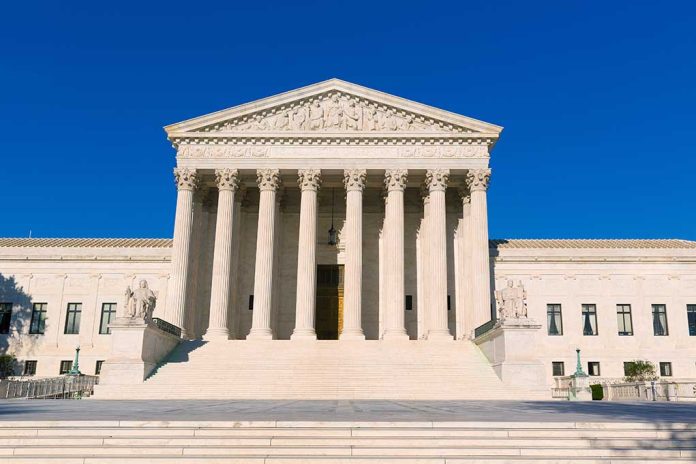 (ConservativeInsider.org) – While Democrats in Washington use recent hit pieces on Supreme Court Justice Clarence Thomas as a pretext for demanding his resignation, they are strangely silent about Liberal Justice Sonia Sotomayor's own questionable ethics.
The Daily Wire reported on Wednesday that Justice Sotomayor failed to recuse herself from several copyright infringement cases before the Court that involved publisher Penguin Random House, even though she received over $3 million from the publisher for books she has written.
According to financial disclosures reviewed by the Daily Wire, Sotomayor received annual payments from Random House between 2017 and 2021 amounting to over $500,000 a year. In total, during that time, Sotomayor made $3.6 million from the publisher or its subsidiaries.
And during that time, the Supreme Court handled cases involving Random House on several occasions, and Sotomayor never recused herself. However, other justices with book deals from Random House did recuse themselves from hearing the cases.
For example, in 2020, the Supreme Court turned down a case involving Random House. And while Justice Stephen Breyer recused himself from the decision on whether or not to take the case, Justice Sotomayor did not.
Law professor Cassandra Burke Robertson of Case Western University told the Washington Examiner that the disclosure lapses by Justice Sotomayor along with the lapses from other Supreme Court justices could make ethics reform of the Judiciary a more bipartisan effort.
Robertson said that the "broader issue" of ethics reform is a "conversation that needs to happen."
The nonpartisan Supreme Court watchdog Fix the Court, which compiled some of the disclosures cited in the Daily Wire report, noted that Justice Sotomayor also initially failed to disclose six trips she took in 2016 that were funded by third-party groups. She later corrected those disclosures.
Fix the Court founder Gabe Roth said on Monday that the media is overreacting to some of the recent hit pieces on the conservative justices on the Court, including Justice Gorsuch selling a property under an LLC and the earnings made by Chief Justice John Roberts' wife who is a recruiter for law firms. Roth called such hit pieces "much ado about nothing."
Copyright 2023, ConservativeInsider.org