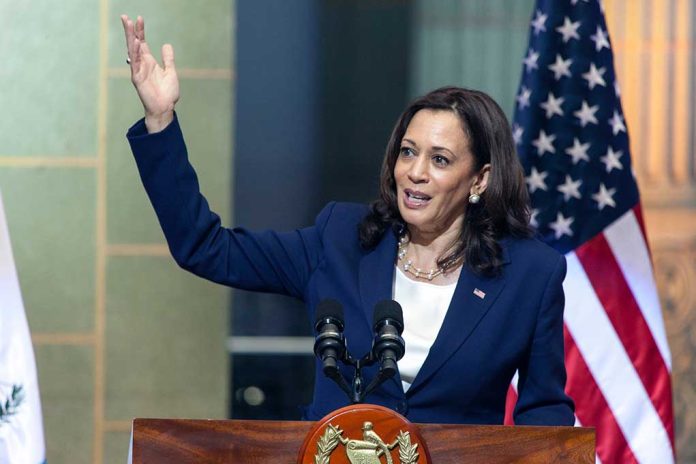 Kamala Harris Being Groomed for 2024 Possibility
(ConservativeInsider.org) – Many Americans had high hopes for Kamala Harris when she entered the office of the vice president in 2021 as the first female in the position. However, she had a rocky start after many awkward comments during speeches and interviews and when the Biden administration was unable to stem the flow of illegal immigrants over the southern border. However, the Democratic party seems to be grooming her for a 2024 White House bid should Joe Biden chose not to take another run at the presidency.
On Thursday, November 17, after a ride on Air Force Two, Harris landed in Thailand as part of a multi-day trip around Southeast Asia. During her visit, she tried to strengthen US ties to the region by attending events at the Asia-Pacific Economic Cooperation (APEC). On Monday, the second-in-command also met with leaders in the Philippines to highlight our "ironclad" commitment to the nation.
These situations put Harris back into the limelight as Democrats are searching for an alternative to Biden for the 2024 presidential ticket, should he choose not to or be unable to run.
Trump and Harris are tied.

2024 Presidential Election Hypothetical Voting Intention (17 November):

Donald Trump: 43% (-2)
Kamala Harris: 43% (+5)
Don't Know: 8% (-1)

Changes +/- 2 Novemberhttps://t.co/K632lE47F1 pic.twitter.com/ng8MR5RRD2

— Redfield & Wilton Strategies (@RedfieldWilton) November 18, 2022
The administration also put the VP in charge of speaking out for abortion rights leading up to the recent midterms. By mid-October, she had already spoken at over 20 events about the controversial topic, one that is pushing many Democratic voters to head to the polls.
It will likely be a few weeks or even months before President Joe Biden officially decides whether or not to run for a second term. In the meantime, Harris will likely keep stepping out publicly to attempt to bring up her popularity with American voters again.
Copyright 2022, ConservativeInsider.org