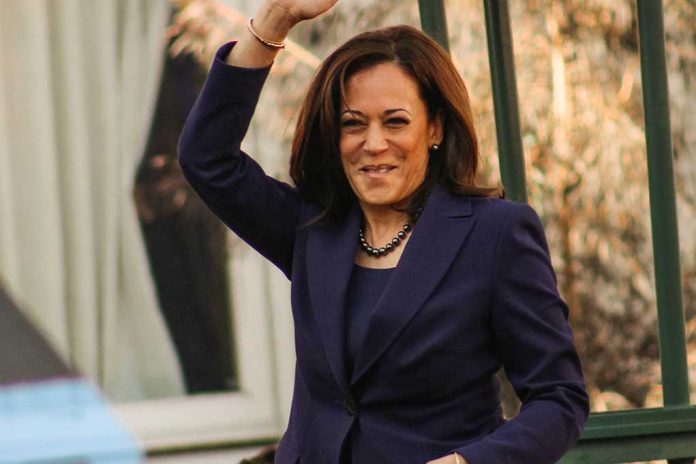 Kamala Harris 2024 POLL Shows Something Strange
(ConservativeInsider.org) – As the 2022 midterms are fast approaching it's natural to look forward to the 2024 presidential election — and just who will be on the Democratic ticket. While President Joe Biden has said many times he will run again if he stays healthy, many Americans question if he is too old for a second term and are looking for someone else to take his place. A revealing new poll showed that Democrats may actually be considering Vice President Kamala Harris to fill his spot, despite her poor ratings in recent months.
From May 18-19, The Harris Poll teamed up with the Center for American Political Studies (CAPS) at Harvard University to poll 1,963 registered voters to better understand a variety of political issues.
The questions revealed that if the US held an election immediately, 23% of Democratic and Independent voters would vote for Biden again if he was on the Democratic primary ticket. However, if he was not, the same group of voters gave Harris a whopping 19% of their vote, with former First Lady Hillary Clinton and Senator Bernie Sanders (I-VT) tied for second, each with 10% of the votes.
Interactive Polls shared the poll data from pitting potential Republican presidential nominee Donald Trump against Biden or Harris:
Trump would beat Biden by 3 points, Harris by 7 in 2024 race, new Harvard Caps / Harris poll shows

2024 Presidential Election
(R) Donald Trump 45% (+3)
(D) Joe Biden 42%

(R) Donald Trump 47% (+7)
(D) Kamala Harris 40%

🗓️ 05/18-05/19 / 🗳️ 1,963 RV https://t.co/sP71rp7UPq

— InteractivePolls (@IAPolls2022) May 24, 2022
Harris has notoriously had a bad approval rating since taking office, so it is surprising she could be gaining traction as the nation looks towards 2024. Perhaps the Democrats simply have no better option than the second-in-command.
Copyright 2022, ConservativeInsider.org