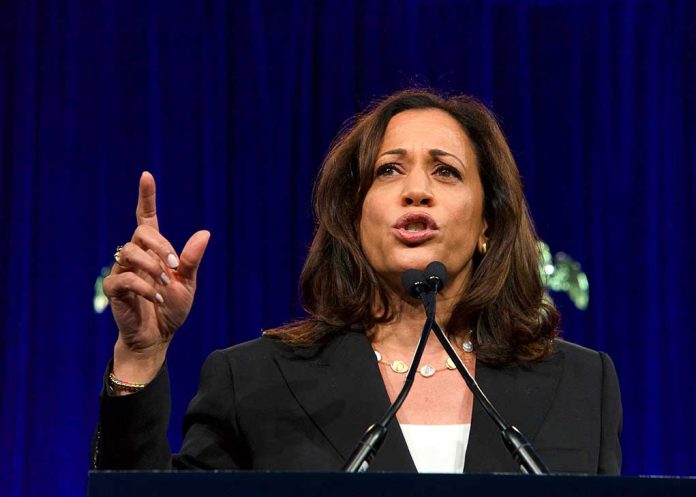 Kamala Harris Latest SLAVERY Comparison is Cringe Worthy
(ConservativeInsider.org) – The ESSENCE Festival of Culture has taken place for 28 years during Independence Day weekend. It's dedicated to uniting "everyday multigenerational Black women in a safe space to achieve new levels of sisterhood, personal development, wealth creation, civic engagement & community leadership." This year, Vice President Kamala Harris spoke at the event with Emmy Award-winning actress and host Keke Palmer. During their discussion, the pair talked about various issues facing black women today. However, not everyone was thrilled at how the Vice President characterized these issues.
On Saturday, July 2, Harris spoke at the Ernest N. Morial Convention Center in New Orleans, Louisiana, about the recent Supreme Court ruling to let individual states decide on the legality of abortion. The second-in-command highlighted that the US was built on "freedom and liberty" but contrasted it with the belief the US government has also tried "to claim ownership over human bodies" in the past.
Kamala Harris says the Supreme Court's decision to overturn Roe v. Wade is part of a long legacy of the U.S. "trying to claim ownership over human bodies." https://t.co/3eYkNIHvsm

— Axios (@axios) July 3, 2022
This phrase is likely comparing the legality of a woman having an abortion to the fact slavery was once legal in the US. Harris said she thought America had "supposedly evolved from that time and way of thinking." With this rhetoric, though, the Vice President pretty much told listeners the nation has not moved towards freedom or equality in the past 150 years.
Not only is this insulting to the enormous amount of work civil rights advocates have done in the past decades, but it undermines the fact that the power belongs to the people first and not the government.
Copyright 2022, ConservativeInsider.org