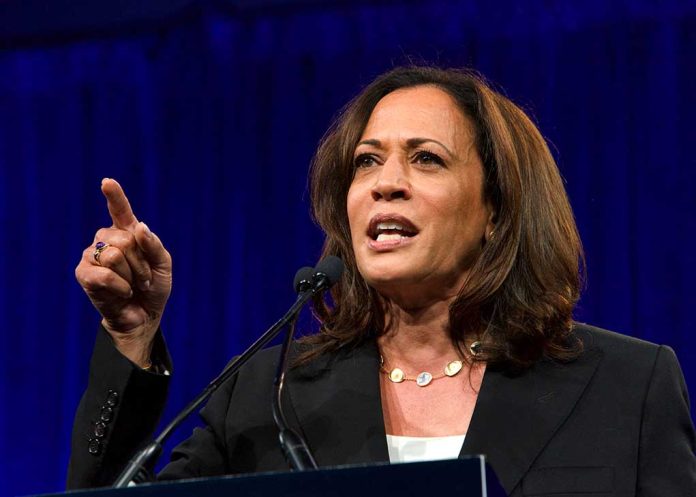 Kamala Harris Makes OUTRAGEOUS Claim About God
(ConservativeInsider.org) – When she was selected as President Joe Biden's running mate in 2020, many progressive Americans hoped now-Vice President Kamala Harris would garner more respect and momentum for women in the White House. However, the second-in-command has said quite a few awkward statements since she stepped into the spotlight, including the latest where she made some bold and controversial statements on who can support abortion.
On Monday, July 18, Harris spoke at the NAACP National Convention in Atlantic City, New Jersey, where she highlighted her pro-abortion stance. She went so far as to claim that the decision to support a woman's right to an abortion "does not require anyone to abandon their faith or their beliefs." She has previously claimed to be a Baptist.
It is outrageous of Kamala Harris to think that she has any business using her position as VP to tell Americans what their faith does or does not require of them. https://t.co/hFR2upZorL

— Ed Whelan (@EdWhelanEPPC) July 19, 2022
Harris is certainly not a religious scholar, and many Americans shared their disgust for the VP's words on social media. Some pointed out how religious tenets come from God; therefore, they cannot be adjusted by humans to fit their wants and desires.
Furthermore, others shared how the argument of a person having the right to do with their body whatever they wish should also apply to the baby's body held within a mother's womb. Shouldn't that little one also have a choice to grow up and see what life holds?
What do you think about Harris' statement that people of any faith and conviction should be able to support pro-choice legislation?
Copyright 2022, ConservativeInsider.org